Greg McGuinness, CPA, J.D.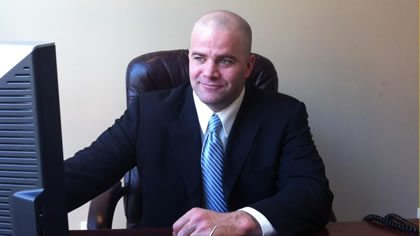 Greg McGuinness earned his B.A. in Accounting from Boston College in 1997. He obtained his CPA license in 1999. In 2001 he started law school in the evening while working as an accountant during the day. He completed one year of law school before deferring the remainder of his legal education to enter the FDNY Fire Academy in May of 2002. After a few years on the FDNY, Greg returned to evening law school, where he obtained a law degree from New York Law School and was admitted to the bar in New York in 2008. Greg has worked for many prominent firms in New York City and is currently of counsel to Sullivan & Galleshaw, LLP. He is a lieutenant for the FDNY assigned to the 23rd Battalion in Brooklyn. He is a member of the New York State Bar Association and the Brooklyn Bar Association. Greg also served 10 years as the Assistant Controller for the New York Athletic Club.
What Our Clients Say:

"James is the best lawyer I have ever had. I would strongly recommend him. I would even go as far as to say you would have to be crazy to use anyone else. He is extremely knowledgeable, quick thinker and always available to answer your questions. He is motivated, energetic and will do whatever it takes to win. The best quality James has and one that you will not find in other lawyers is that HE CARES!!!."
Eileen
Recent Result:
$3,400,000Work Injury Settlement
The client, a sanitation worker, fell over a pothole inside the depot yard; They required knee, wrist and elbow surgery. They were approved for ¾ pay and Social Security Disability Insurance.
View more results