New York City Neck and Spine Injury Lawyers
Neck and spine injuries can be extremely serious and can result in severe medical consequences that can be life-long and extremely limiting. Spine and neck injuries can even result in complete or partial paralysis or death. Considering the severity of this type of injury, individuals and businesses in control of a premises should take all reasonable precautions to prevent the circumstances that can make these injuries more likely. However, if you have already suffered a serious neck or spine injury due to the carelessness or recklessness of another, the attorneys at Sullivan & Galleshaw can fight for you.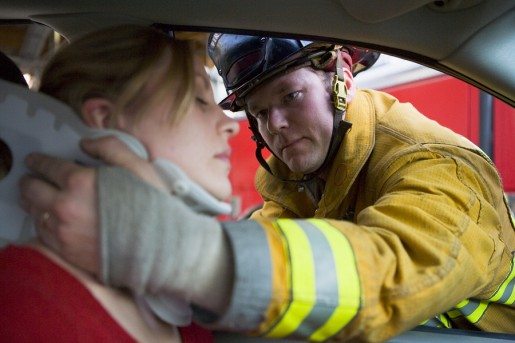 What types of neck and spine injuries are there?
Spinal cord injuries can be complete or incomplete. A complete injury to the spinal cord means that, due to the injury, the spine no longer transmits messages to that part of the body whatsoever. In contrast, an incomplete injury means that the ability to transmit information to and from the brain has not been fully lost but is impaired. Neck and spinal injuries can include:
Cervical Spinal Cord Injury: A cervical spine injury can cause quadriplegia in the arms and legs. Aside from paralysis, the injury can also result in a loss of physical sensation below the site of the injury. Other issues common to cervical spine injuries can include sexual dysfunction, bladder control issues, and respiratory issues.
Thoracic Spinal Cord Injury: Thoracic spine injuries occur when the spinal cord that is protected by the rib cage becomes damaged. While the arms and legs are typically not affected by injuries of this type, loss of physical sensation, bowel issues, bladder issues, and sexual dysfunction can occur.
Lumbar Spinal Cord Injury: Lumbar injuries typically affect the legs and lower extremities, generally leaving the upper body and arms unaffected. However, lumbar injuries can cause paraplegia and many other effects.
Sacral Spinal Cord Injury: Sacral injuries most commonly result in sexual dysfunction and the loss of bowel and bladder control. This spinal area generally handles signals transmitted to the thighs, lower legs, and reproductive organs.
Common Reasons People Sustain Neck and Spine Injuries
A head or neck injury can occur during nearly any activity imaginable. However, certain acts and incidents can be more likely to produce injuries to the head or neck. A selection of the more common reasons for head and neck injuries includes:
Youth sports or athletic events: For individuals under the age of 30, sports participation is the second-most prevalent cause of spinal cord injuries, making up approximately 7.9 percent of reported cases. For those over the age of 30, sports injuries are the 4th-most common reason for spine injuries.
Falls: Most bone fractures suffered by elderly Americans are due to falls. The most common bone fractures include the spine, hips, forearms, and legs.
Falling objects: Objects can fall at a construction site, retail store, or anywhere goods are stored, or when people work at an elevated height. Gravity can quickly accelerate a falling object to dangerous velocities.
Car, truck, or SUV accident: brain, spine, and neck injuries due to automobile accidents make up the most common cause of death or disability in most developed countries. Due to the high speeds and large masses involved in a vehicular accident, the injuries that are produced are often particularly severe or life-threatening.
Physical altercations: verbal arguments can devolve into physical fights involving pushing, shoving, punching, and kicking. A physical fight can result in severe consequences for all participants, both medically and legally.
While the foregoing discusses a number of the more common reasons for spine and neck injuries, they can occur in a variety of situations. Individuals should be cautious and wary of head injuries, regardless of the activity they are participating in.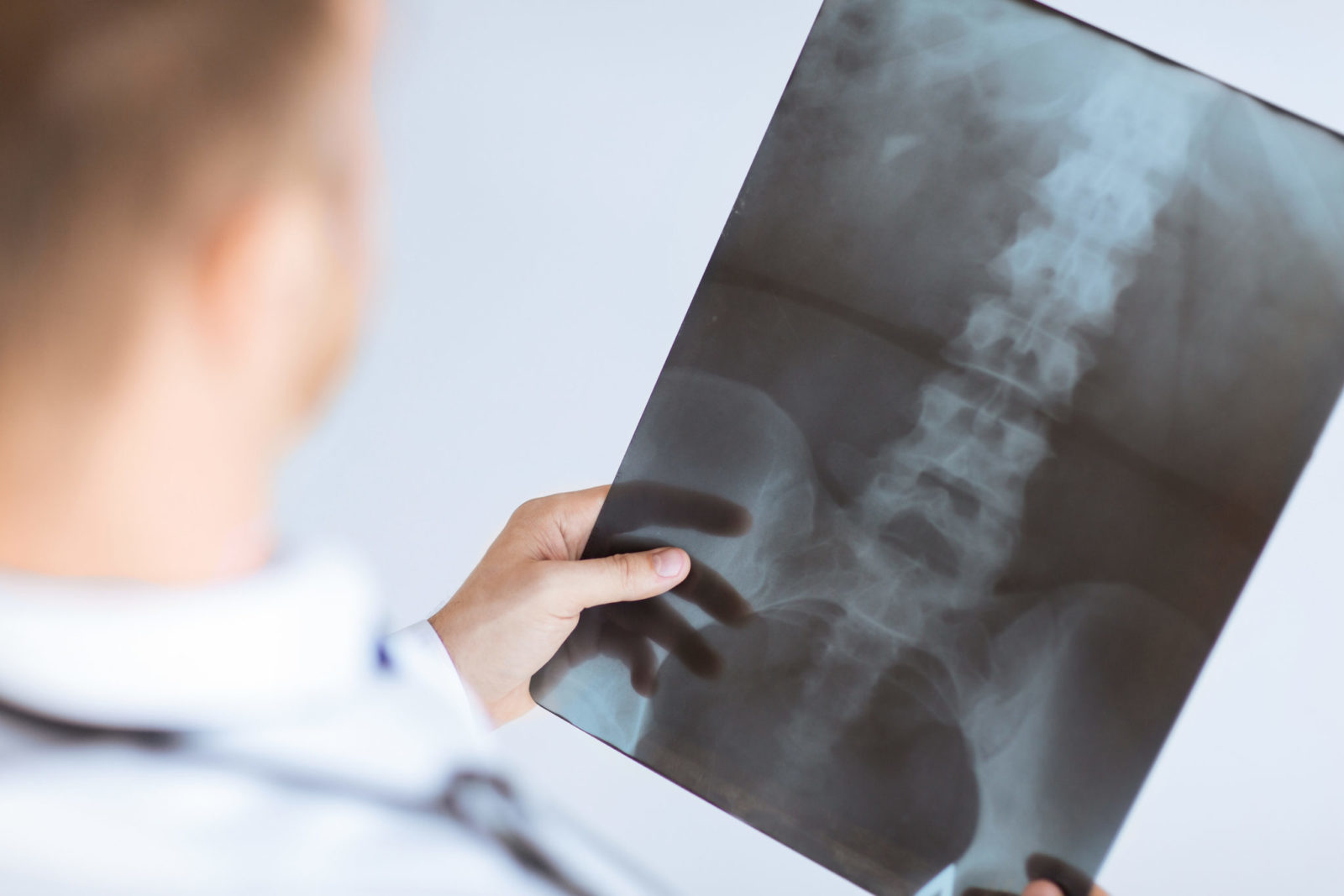 How much is your injury worth?
We file personal injury claims on behalf of our clients to obtain compensation for their injuries. Some losses are out-of-pocket losses and are economic in nature. These include:
Medical care, including medical appointments, surgery, medication, and rehabilitation, among other expenses.
Future medical care if you suffered a permanent or long-lasting impairment.
Lost income or wages, including loss of self-employment income
Loss of earning capacity, where a long-lasting impairment prevents you from returning to your old job.
Property damage, such as damage caused to your car by a crash,
Please share with your attorney all medical bills and receipts, along with car repair estimates and paystubs. We use this information to calculate how much compensation to request for your neck or spine injury.
Other damages are non-economic in nature. They include things like:
Physical pain
Depression
Irritability
Anxiety
Post-traumatic stress disorder
Disfigurement or scarring
Neck and spine injuries are often very disruptive. The physical limitations our clients experience are frustrating and can result in a completely changed life. Someone with paralysis has suffered one of the worst losses imaginable. You deserve compensation for not being able to walk or enjoy hobbies like you used to.
At Sullivan & Galleshaw, we take a comprehensive look at your injuries to calculate what would qualify as a meaningful amount of compensation.
Why obtaining fair compensation is difficult
We wish that every accident victim received all the compensation they qualified for. But there are real limitations to the ability of our clients to be made whole.
Lack of Assets
For instance, the defendant might not have sufficient assets to compensate for all losses. Some spinal cord injuries cost more than a million dollars in medical care, and victims lose a large amount of income. If you were injured in a car crash, the defendant might only carry the minimum insurance required by the state. Other defendants might not have any assets.
Our legal team fully analyzes all available funds. One possibility is to add a defendant. For example, you might have suffered a serious neck injury in a violent attack inside a hotel. However, security was completely inadequate, with no security cameras or front-desk workers. We might sue the hotel for negligent security as a contributing factor in your injury. We can then seek to negotiate a settlement with the hotel's insurer for additional compensation.
Comparative Fault
Another limitation might be your comparative negligence. Imagine if you were jaywalking when you were struck by a speeding motorist. Although the driver is mostly at fault, the victim shares some of the blame. Comparative negligence can reduce your compensation in proportion to your degree of fault. Our lawyers will always put your own errors in proper context and emphasize the defendant's liability.
Aggressive Negotiation Style
There are also hassles when negotiating with an insurer. They might not believe that you need continuing medical care for a spinal injury. Or they might try to minimize the cost of that care. Some insurers simply refuse to answer questions and delay investigating an accident.
Our legal team remains committed to advancing your interests in negotiations. We know how insurers think and have developed techniques for increasing the amount of money insurance companies will willingly offer. If necessary, we can threaten a bad faith insurance claim to encourage an insurer to settle a claim in a reasonable manner.
Loss of Consortium Claims and Neck/Spine Injuries
Serious injuries like paralysis do more than injure accident victims. They also have significant impacts on the victim's family. For example, a husband who has suffered paralysis can no longer be intimate with his spouse. The couple might be unable to enjoy late-night walks together or go on trips like they used to. The uninjured spouse can also suffer a loss of love and protection because her husband is depressed due to a spinal cord injury.
Loss of consortium refers to the loss of companionship, guidance, protection, love, and moral support offered by a family member due to an injury. In the marital context, loss of consortium also refers to a loss of sexual relations.
New York law allows the uninjured spouse to seek compensation for these negative changes in the relationship in a "loss of consortium" claim. This type of claim is, like pain and suffering, a subjective loss with no direct market value. The amount you can receive will depend on certain facts, such as the duration and severity of your spouse's injury. Please discuss with an attorney how the accident has changed your marriage.
Let us fight for you following a catastrophic personal injury
At Sullivan & Galleshaw, we are dedicated to providing personal service to our clients while litigating aggressively on their behalf. To schedule your free and confidential personal injury consultation, call 718-400-7011 or contact us online.