New York Dental Malpractice Lawyers
While most of us have some anxiety about going to the dentist, we also know that dentists are extensively trained medical professionals with years of schooling and experience behind them. Unfortunately, this training is not always a reliable safeguard against serious physical injury. Some dentists are negligent, careless, or reckless in performing their medical duties, and others may not even be appropriately qualified to work on patients. If you were seriously injured by a dentist's mistakes, or if a loved one passed away due to receiving negligent dental care, you may be able to collect compensation for your pain, suffering, and losses.
At Sullivan & Galleshaw, we support our clients with more than 16 years of practical experience handling a wide variety of malpractice claims. We are committed to providing aggressive legal representation for New York City residents, and offer free and private legal consultations for new clients. To get started discussing your claim and possible legal options going forward, call our New York dental malpractice attorneys at (718) 843-0300.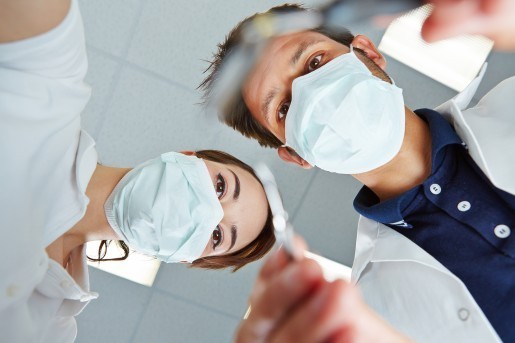 What is Dental Malpractice?
If you're thinking about filing a claim, it's important to understand what dental malpractice is, and what it isn't. In order to be successful from a legal standpoint, dental malpractice claims must involve the following four elements:
A formal patient-dentist relationship must have existed. This establishes that the dentist (or dental assistant, anesthesiologist, etc.) owed a duty of care to the plaintiff as their patient.
The dentist made an avoidable error, and therefore breached the duty of care mentioned above. The dentist may have been forgetful, careless, reckless, or even completely unqualified to be practicing. The error he or she made must have been reasonably foreseeable and avoidable by another dentist acting under the same circumstances.
The plaintiff must have suffered a serious injury, known as damages.
The injury must have been caused by the dentist's negligence or wrongful conduct, known as causation.
While having a bad outcome following a procedure is always aggravating and unpleasant, malpractice cannot truly be alleged unless the dentist actually made an error. If the dentist did not make any mistakes and performed his or her duties appropriately, he or she cannot be held accountable for a poor outcome, even if the result is severe pain. That being said, if you suspect that an error is to blame for your pain, you should consult with an attorney immediately.
In fact, it is not only prudent to consult with an attorney right away – it is critically important. A rigid deadline known as the statute of limitations restricts the amount of time you have to file a malpractice claim to just two and a half years, and if you miss this deadline, your claim will no longer be considered valid and you will be left without further legal recourse.
Common Examples of Dental Malpractice
Now that we've covered the basic elements common to all malpractice cases, what are some more specific examples of actions that might be considered negligent:
Delaying necessary treatment without valid medical reasons for the delay.
Failure to obtain a patient's medical history, resulting in issues such as dangerous drug interactions or avoidable illness-related complications.
Failure to notice and diagnose an oral condition, such as lesions, gum disease, infections, or early-stage cancers.
Making a mistake related to a crown, bridge, root canal, extraction, or other procedure. Poorly performed dental work can loosen, crack, fall out, or become infected, necessitating additional procedures and expenses while simultaneously subjecting the victim to otherwise avoidable pain and suffering.
Making anesthesia errors, such as allowing the patient to remain sedated for too long a period of time, or failing to monitor the patient's oxygen levels during sedation.
Removing the wrong teeth, or failing to remove a tooth requiring extraction.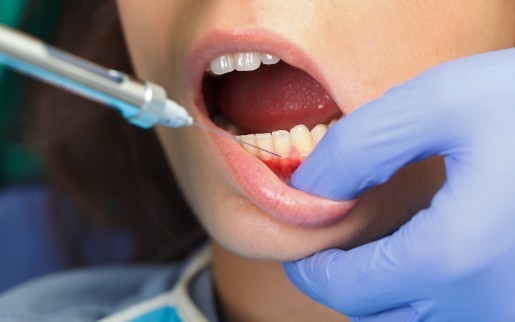 While rare, some cases of extreme malpractice can go beyond causing injury and lead to the wrongful death of the patient. Many deaths resulting from dental care are attributed to the improper use of anesthesia, with children and young teenagers being particularly susceptible. In many cases, anesthesia-related deaths are caused by patients aspirating vomit, or suffocating after a tooth or other object blocks the patient's airways. At least 45 children have passed away from receiving negligent dental care since 1974, or about one every year.
In other cases, the dentist may simply not be qualified to practice on patients. In New York, all practicing dentists must be formally licensed. Title 8, Article 133, Section 6604 of New York State Education Law outlines New York's licensing requirements in detail, with some criteria under § 6604 including:
A doctoral degree in dentistry.
Passing a written exam.
Being at least 21 years old.
If you suspect your dentist was improperly licensed or made a mistake, and you were seriously injured as a result, you may be eligible for financial compensation. To set up a free and confidential case evaluation, call the New York dental malpractice lawyers of Sullivan & Galleshaw at (718) 843-0300 today.