New York Stairway Injury Lawyer
New York City is full of multi-story apartment buildings with long, narrow, sometimes dangerous interior stairwells and entrance steps.  If a landlord or property manager fails to supply basic maintenance, stairwells can rapidly slide into disrepair, accumulating hazards such as cracked steps, uneven surfaces, poor lighting, broken railings or banisters, slippery patches caused by unrepaired leaks, and the accumulation of ice or snow.
If you were injured in a stairway slip and fall accident in a New York City apartment building, you may be able to get compensated for your medical bills, lost earnings, and other damages.  Let the New York City stairwell accident lawyers of Sullivan & Galleshaw put our 30 years of experience to work aggressively handling your personal injury claim.  Serving Manhattan, Brooklyn, Queens, and beyond, our apartment stairway injury lawyers are aggressive advocates for tenants' rights against negligent landlords who fail to meet their responsibilities to renters, visitors, and guests.  To talk about your injury claim in a free and confidential legal consultation, contact the law offices of Sullivan & Galleshaw at (718) 843-0300 right away.
Common Injuries from Falling Down Stairs in Apartment Buildings
Falling down the stairs can cause serious injuries, even if the accident occurs just a few steps from the base of the stairwell.  Even a short tumble is capable of causing debilitating injuries, particularly for elderly victims, who are at increased risk of sustaining bone fractures and other injuries when an accidental fall occurs.  For example, the Centers for Disease Control and Prevention (CDC) reports that over 95% of pelvic fracture injuries (broken hips) among seniors aged 65 or older occur due to falling accidentally.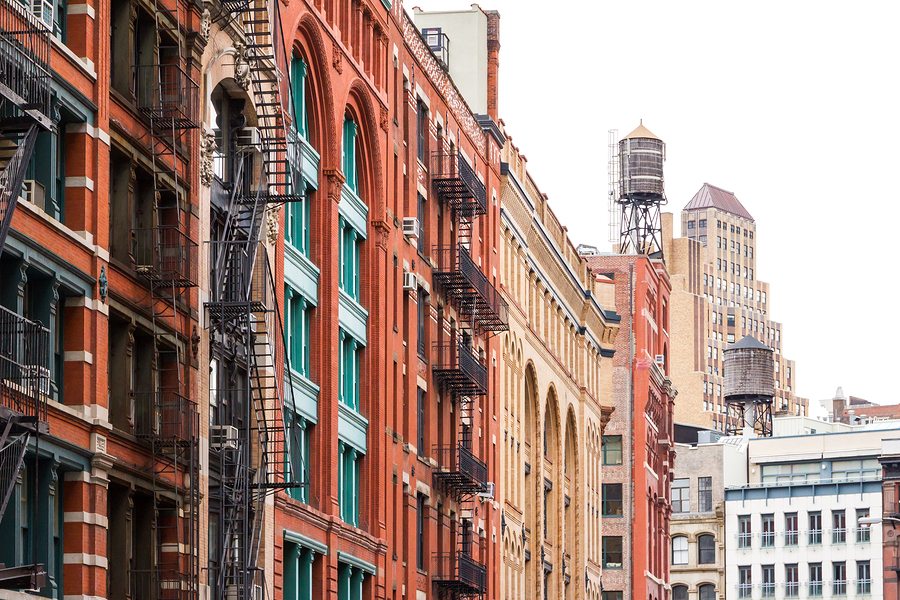 Regardless of a victim's age, potential for debilitating or even deadly injury exists if care is not taken to maintain all stairwells in clean and stable condition in compliance with city building codes.  Defective stairs can lead to injuries such as:
Ankle Injuries
Back Injuries
Bone Fractures
Broken Teeth
Coma
Concussions
Cuts and Lacerations
Dislocated Joints
Facial Injuries
Foot Injuries
Hand Injuries
Head Injuries
Internal Bleeding
Paralysis
Permanent Scarring
Puncture Wounds
Soft Tissue Injuries
Spinal Cord Injuries
Sprains and Strain Injuries
Traumatic Brain Injuries
Wrist Injuries
Wrongful Death
Can I File a Personal Injury Lawsuit Against My Landlord?
Generally speaking, landlords in New York City may be held liable for tenant injuries that are sustained as a result of landlord negligence creating or permitting to linger known hazards in common areas, such as building entrances and interior stairwells used by tenants to move throughout the building.  In short, landlords are responsible for keeping the common areas of properties reasonably safe, which entails (1) maintaining stairwells and other building features in reasonable condition, and (2) making timely and adequate efforts to repair known hazards, such as leaks or broken stairs that are reported by tenants, observed during building visits or inspections, or brought to the landlord's attention through other means.
If you were injured in a common area inside or outside of your building or that of a friend, such as the stairway leading up to the front entrance, or the interior stairwell leading up to your second or third floor apartment, the landlord could be liable for your medical bills and other expenses.  You are urged to contact the law offices of Sullivan & Galleshaw as soon as possible for a free and confidential discussion of your accident to determine whether you could have a personal injury claim against your landlord.  The New York stair injury lawyers of Sullivan & Galleshaw have decades of experience representing injured renters, and are committed to preserving tenants' rights while holding negligent landlords liable for careless, unsafe practices that endanger residents and others.
New York Stairway Injury Attorney Handling Slip and Fall Accident Claims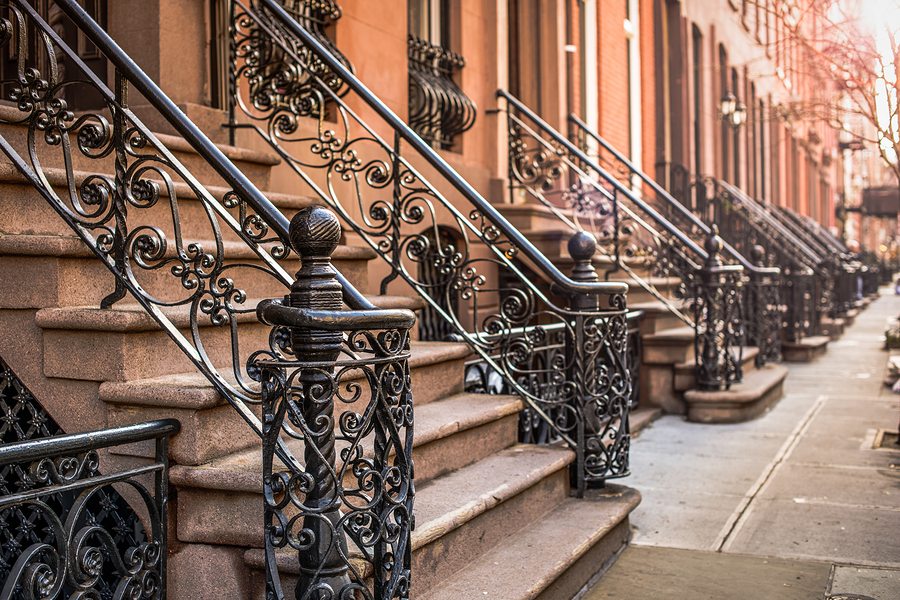 Tenants in New York City have legal rights.  You pay your hard-earned money toward the rent every month, and you deserve to have a safe living environment.  The stairway accident attorneys of Sullivan & Galleshaw are committed to giving injured renters a voice by protecting their legal rights and fighting aggressively for maximum compensation in injury cases against negligent landlords.
Our personal injury attorneys have over three decades of experience, and proudly represent the residents of neighborhoods all over New York City, including but not limited to Astoria, Bay Ridge, Bedford-Stuyvesant, Bushwick, Crown Heights, DUMBO, East Village, Flatbush, Flushing, Forest Hills, Gramercy Park, Greenwich Village, Long Island City, Lower East Side, Lower Manhattan, Midtown Manhattan, Murray Hill, Park Slope, Red Hook, Sheepshead Bay, SoHo, Upper East Side, Upper West Side, Washington Heights, and Williamsburg.  If you or a loved one slipped and fell in your apartment building or apartment complex and was injured as a result, our attorneys may be able to help you get compensated.
Find out if you could have a slip and fall accident claim against your landlord.  Call our law offices right away at (718) 843-0300 for a free legal consultation.