New York Nursing Home Abuse Lawyers
Nursing homes are supposed to treat their residents with respect, dignity, and high quality medical care. Unfortunately, many facilities fail to comply with the state and federal standards they are expected to meet. Elder abuse and neglect are common issues in many New York City care facilities, and can lead to accidents, injuries, and in extreme cases, even death. If you're concerned your loved one may be a victim of nursing home abuse, or if a parent or relative passed away after receiving poor quality elder care, your family deserves to seek justice and compensation for your losses.
The New York nursing home abuse attorneys of Sullivan & Galleshaw have more than 16 years of experience handling a wide variety of personal injury and wrongful death claims on behalf of elderly citizens and their family members. We are aggressive and persistent litigators, and are committed to helping our clients protect and exercise their legal rights. To set up a completely free and confidential legal consultation, call our law offices today at (718) 843-0300.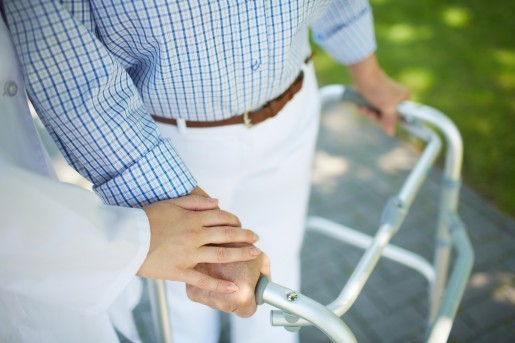 What is Nursing Home Abuse or Neglect?
While often paired together, abuse and neglect are separate issues. Both can be equally devastating to the victim, but the way they manifest is very different. Abuse involves intentional wrong-doing, and may be physical, emotional, sexual, or even financial. Neglect involves carelessness or negligence, which means that staff members failed to meet the normal and accepted standard of care owed to their residents. For example, a staff member deliberately hitting or stealing from a resident would constitute abuse, while carelessly forgetting to give a resident their medication would constitute negligence.
Some common types, examples, and signs of abuse and/or neglect could include:
Dehydration, which can be extremely dangerous for older people because it further damages their already weakened immune systems. Malnutrition is also a serious concern for the same reason. Because older people may have difficulty eating or drinking without help, or may have poor appetites due to illness or certain medications, vigilant monitoring by nursing home staff is critical.
Development of bed sores (pressure ulcers), which can normally be avoided with periodic repositioning, frequent washing of sheets, keeping the skin clean, and maintaining a healthy diet.
Dosage errors, such as giving a resident too much or too little of a certain medication, or administering medication at the wrong time. Because many elderly people rely on multiple medications, nursing home medical staff must take measures to avoid any potentially dangerous or lethal drug interactions.
Elopement, where a resident wanders off and becomes lost due to negligent supervision. Unfortunately, elopement typically affects residents who cannot retain memories or make logical decisions due to cognitive impairments, putting them at an extremely high risk of sustaining injury while off the facility grounds.
Financial abuse, with warning signs such as unexplainable deductions and purchases. Because elderly people frequently have significant savings, and may also struggle to understand technology-based issues such as identity theft, they can be highly attractive targets for scam artists and fraudsters.
Mental abuse, with warning signs such as depression, irritability, anxiety, or fearfulness. The abused person may seem unusually quiet or nervous.
Physical abuse, with warning signs such as bruises, bone fractures, or burns.
Preventable falls, which are a major contributor to both fatal and nonfatal injuries among the elderly. Because many older people have weakened joints and may struggle with mobility issues, nursing home staff must provide physical support where necessary. Falls are frequently caused by negligent supervision, or by failure to provide residents with basic medical devices such as canes or walkers.
Sexual abuse, with warning signs such as soiled or torn garments, unusual emotional outbursts or social withdrawal, or difficulty walking, sitting, or lying down.
How Long Do I Have to File a Claim Against a Nursing Home in New York?
It's important to be aware that you only have a limited amount of time to file a claim against an abusive or negligent nursing home, known as the statute of limitations. In New York, the statute of limitations for cases involving personal injury is three years from the date of the accident. For cases involving accidental death, the time limit is two years from the death of death.
While two to three years may sound like a long period of time, it is always prudent to consult with an attorney as soon as you possibly can in order to allow plenty of time for a thorough investigation. If the statute expires, your case will not be able to proceed.
If you're worried any of these issues could be affecting someone you love, don't wait until it's too late. Call the New York nursing home abuse lawyers of Sullivan & Galleshaw right away at (718) 843-0300 today, or contact us online to schedule a free and private case evaluation.