New York Taxi and Uber Accident Lawyer
The yellow cab is an iconic part of New York City's fabric.  At the same time, rideshare services like Lyft and Uber are becoming increasingly commonplace.  New Yorkers rely on these forms of transportation to commute, get to school, finish errands, and simply go out for fun.  But while most taxi, Lyft, and Uber rides go smoothly, serious accidents can happen if the driver is careless, fatigued, or intoxicated.  These accidents can kill or catastrophically injure passengers, pedestrians, cyclists, and the occupants of other vehicles on the road.
If you or one of your family members was injured in a taxi accident, Lyft accident, or Uber accident in New York City, compensation may be available for your medical bills, the income you have lost due to your injuries, and other expenses and losses you have faced as a result of the accident.  The New York taxi crash lawyers of Sullivan & Galleshaw have extensive experience working to hold cab and rideshare services liable for victims' injuries, and can represent you aggressively in your pursuit of justice and compensation.
To talk about your taxi accident claim, Lyft accident claim, or Uber accident claim in a free and confidential legal consultation, call our law offices at (718) 843-0300 as soon as possible.
How Many Cab Crashes Happen in NYC?
According to the New York City Taxi and Limousine Commission, nearly 13,500 drivers were licensed to operate a cab in New York City as of 2014.  Collectively, these drivers make about 485,000 trips carrying roughly 600,000 passengers every day, or about 175 million trips transporting 236 million passengers per year.
Despite these large numbers, taxi accidents occur at a fairly low rate.  However, in the rare event that an accident does occur, an injury is likely to result.  Approximately 71% of the 4,270 accidents that were documented in 1999, or 3,041 accidents, resulted in passenger injury.  Additionally, 13% resulted in serious pedestrian injuries, while 7% involved cyclist injuries.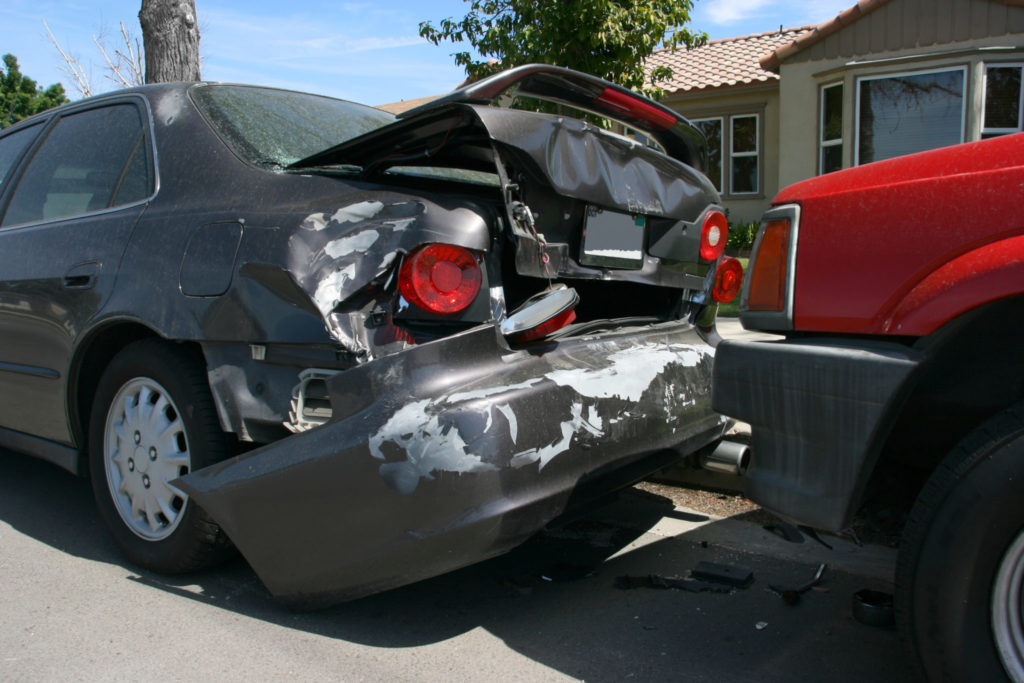 Can You Sue an Uber Driver if You Are Injured in an Accident?
Launched in 2009 and 2012 respectively, Uber and Lyft represent the newest evolution of the transportation industry, connecting passengers with drivers through smartphone apps that allow users to submit ride requests to and from any location.  Because these services and the regulations which govern them are relatively new, it is critical that accident victims are represented by attorneys who possess knowledge and understanding of the complex, emerging liability issues that arise when Uber and Lyft drivers, who are classified not as employees but independent contractors, cause accidents in New York City.
At Sullivan & Galleshaw, our New York personal injury lawyers are on the forefront of Lyft and Uber accident cases, and are adept at analyzing the nuances of these companies' insurance policies in order to pursue the maximum compensation for victims who have been injured in crashes.  Even if the driver was not on duty at the time of the crash or collision, the accident may still be covered by the driver's vehicle insurance policy.  If the driver was on duty, liability coverage of up to $50,000 per injury (up to $100,000) may be provided, depending on whether the driver was transporting passengers, in addition to the driver's personal coverage.  If the driver was transporting passengers when the crash took place, Uber's million-dollar liability policy may provide coverage.
The short answer to the question of suing Uber or Lyft is that it may be possible to obtain compensation from either company if you were injured in an accident that occurred due to the negligence of a driver, or "licensee."  Our attorneys can work to show that the driver was negligent by obtaining medical records, witness statements, and other pieces of evidence in your case.  In order for you to be compensated, it will be necessary to show that your accident was caused by the driver's actions, and that you were injured as a result of the accident.
New York Uber and Taxi Accident Attorneys
If you or a loved one was hurt in a cab accident or rideshare accident in New York City, you could be entitled to financial compensation for your pain and suffering, medical expenses, and other damages.  The personal injury attorneys of Sullivan & Galleshaw may be able to help.
We have over 30 years of experience handling car accident claims, including taxi accident claims, throughout the boroughs of New York City, including but not limited ot the neighborhoods of Astoria, Bayside, Bedford-Stuyvesant, Bushwick, Chelsea, Chinatown, Crown Heights, DUMBO, Elmhurst, Flatbush, Flushing, Greenwich Village, Lower Manhattan, Long Island City, Midtown Manhattan, Park Slope, Union Square, Williamsburg, the Upper West Side, and more.
Let us bring our decades of experience to your cab accident case.  To talk about your injury claim in a free legal consultation, call the law offices of Sullivan & Galleshaw at (718) 843-0300 right away.