Brooklyn Car Accident Lawyers
Whenever someone gets behind the wheel of a car, that person has a duty to drive safely for the sake of the other people sharing the road. Unfortunately, many drivers choose to be reckless, aggressive, or downright careless — particularly in crowded, congested cities like Brooklyn. If you were hit by a car and were seriously injured as a result, or if someone you love passed away in an accident, you may be able to recover financial compensation for your losses. The Brooklyn car accident attorneys of Sullivan & Galleshaw may be able to help.
We have more than 16 years of experience representing accident victims and their families in a wide variety of wrongful death and personal injury cases, and are committed to providing aggressive representation for our clients. We will guide you through each and every step of the legal process, help you understand and exercise your rights, and fight hard for the best outcome possible. Whether you were on foot, on your bicycle, or traveling by car when the accident occurred, we want to hear about what happened. To set up a free and confidential case evaluation, call our law offices today at (877) 311-4878.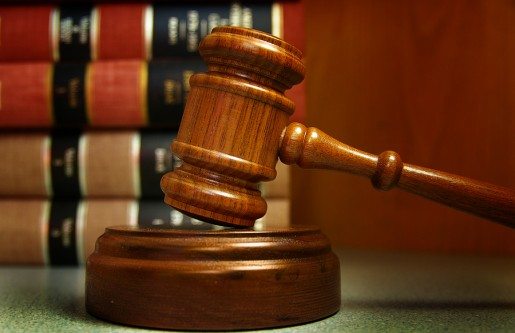 Who is Liable for Victim Compensation?
New York follows a no-fault auto insurance system. Under this no-fault system, it doesn't matter who caused the accident — all injured drivers must file a claim with their own insurer, hence the term "no fault." However, there are some exceptions to this rule. You may have the option to directly sue the driver who hit you if you meet New York's standardized threshold for serious injuries.
Did the accident cause:
A temporary injury which stopped you from participating in your normal daily activities for at least 90 days immediately following the accident?
At least one bone fracture?
Dismemberment, or accidental limb amputation?
Significant disfigurement?
Permanent damage to a limb or body system?
Permanent organ damage?
Permanently reduced organ or limb function?
Significantly reduced physical function or body system function?
The loss of a fetus?
If you answered yes to any of those questions, you meet the threshold for serious injury and may therefore be able to file a lawsuit against the person who struck you. Call the injury lawyers of Sullivan & Galleshaw today to confidentially discuss your options.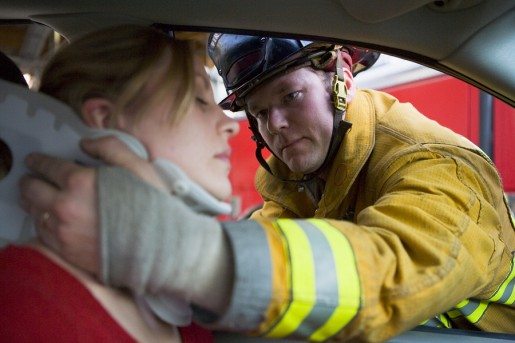 Common Injuries Caused by Car Accidents
As mentioned above, only people whose injuries meet a certain severity standard can sue the person who caused the accident. Unfortunately, many auto accidents do produce very serious injuries, with some of the more common examples and medical effects including:
Burns — Burns are among the most painful injuries to treat and recover from, and can be physically as well as emotionally traumatic. Burns can cause permanent exterior disfigurement, sepsis, tetanus, shock, and hypothermia. Third degree burns require skin grafting, and may take entire months to heal.
SCI (Spinal Cord Injury) — When your spinal cord is injured, messages cannot travel effectively between the brain and the rest of the body. As a result, SCI frequently results in partial to complete paralysis. While paraplegia and quadriplegia are the best known forms of paralysis, paralysis may also manifest as monoplegia (affecting one part of the body), or hemiplegia (affecting both arm and leg on one side of the body). The majority of paralysis patients never regain full mobility in the affected area.
TBI (Traumatic Brain Injury) — Brain injury is "traumatic" when it is caused by an external blow, such as slamming your head against a window or being struck in the head by a loose object flying through the car upon impact. The CDC ranks motor vehicle accidents as the third leading cause of TBI across all age groups, accounting for 14% of cases. The CDC also cites vehicular accidents as the number two cause of TBI-related deaths, accounting for just over one quarter of fatal cases.
These and other serious injuries can result in long-term loss of income, physical pain, and overall loss of enjoyment in life. You may be able to claim compensation to help counterbalance these losses and negative effects.
Is There a Time Limit on Filing a Car Accident Claim in New York?
The short answer to this question is yes. This time limit is called the statute of limitations.
It's important to understand that the statute of limitations is extremely rigid — and if it expires, you will not be able to advance your claim or collect any compensation. To avoid getting into this situation, you should contact an automotive accident attorney as soon as possible. This will also grant a longer period of time to conduct a detailed investigation into the matter, which could involve analyzing car parts, injuries, medical records, and driving records.
Under New York law, Brooklyn residents have three years to file a claim from the date a car accident occurs. If the victim passed away and you are filing a wrongful death claim on their behalf, you have two years from the date of death — not the date of the accident — to file your claim.
If you were hit by a car in Brooklyn, you may be entitled to compensation regardless of whether you were on foot, on a bicycle, or in your own vehicle. To schedule a private legal consultation free of charge, call the Brooklyn car accident lawyers of Sullivan & Galleshaw at (877) 311-4878 today, or fill out our web form online. Let's start talking about how our team can assist you.
What Our Clients Say:

"James is the best lawyer I have ever had. I would strongly recommend him. I would even go as far as to say you would have to be crazy to use anyone else. He is extremely knowledgeable, quick thinker and always available to answer your questions. He is motivated, energetic and will do whatever it takes to win. The best quality James has and one that you will not find in other lawyers is that HE CARES!!!."
Eileen
Recent Result:
$3,400,000Work Injury Settlement
The client, a sanitation worker, fell over a pothole inside the depot yard; They required knee, wrist and elbow surgery. They were approved for ¾ pay and Social Security Disability Insurance.
View more results