Property owners have a duty to keep their premises safe and accessible for everyone. Just because you were drunk at a bar or unsteady on your feet does not mean your slip and fall is all your fault and that you need to suffer through your injuries. Especially if you hit your head, landed hard on your back, or were already injured when you faced a slip and fall accident at a bar, you could be looking at serious injuries and medical expenses. This may entitle you to significant compensation if you sue the bar or restaurant. For a free consultation on your case, contact the Queens premises liability lawyers at Sullivan and Galleshaw, LLP today.
Suing a Bar for Injuries from Falling Down
Bars, restaurants, clubs, and other places like these are open to the public. This means they expect guests to come onto their property – and those guests expect a safe place. While restaurants may have more options for sitting down or finding a table, many bars in New York are standing room only, especially on busy nights. Being in a crowd like this may come with certain risks, but that does not mean that every time you go to a bar you should be putting your safety at risk.
The owner of any place of business open to the public – and even private property in many cases – has a duty to keep the premises safe for guests. This means cleaning up or repairing dangers like spills, uneven flooring, and other hidden problems. Alternatively, a warning is usually enough to keep people safe, such as a "Caution: Wet Floor" sign. If a danger is obvious, like a fire pit or body of water, warnings may be unnecessary to keep people safe.
If a bar or restaurant owner or staff fails to warn of these kinds of dangers, people can get hurt. Bar floors are notoriously unclean, and sloshing beer, spilled cocktails, and dirt or water tracked-in off the street can accumulate quickly. If the bar's staff leaves puddles, these can be huge risks, especially in dark or dimly-lit bars.
Going to a crowded bar has risks you as the patron may take upon yourself. You are bound to bump elbows with others, and may even get your foot stepped on or be pushed by accident, especially in a crowded bar. If you are hurt because of something like this, suing may be difficult. Especially if it was another patron that injured you, not the bar or restaurant's staff, you may not be able to sue the bar. However, in in other situations, you would have no expectation that you will leave that bar injured, and the staff and owners have a duty to keep the place safe.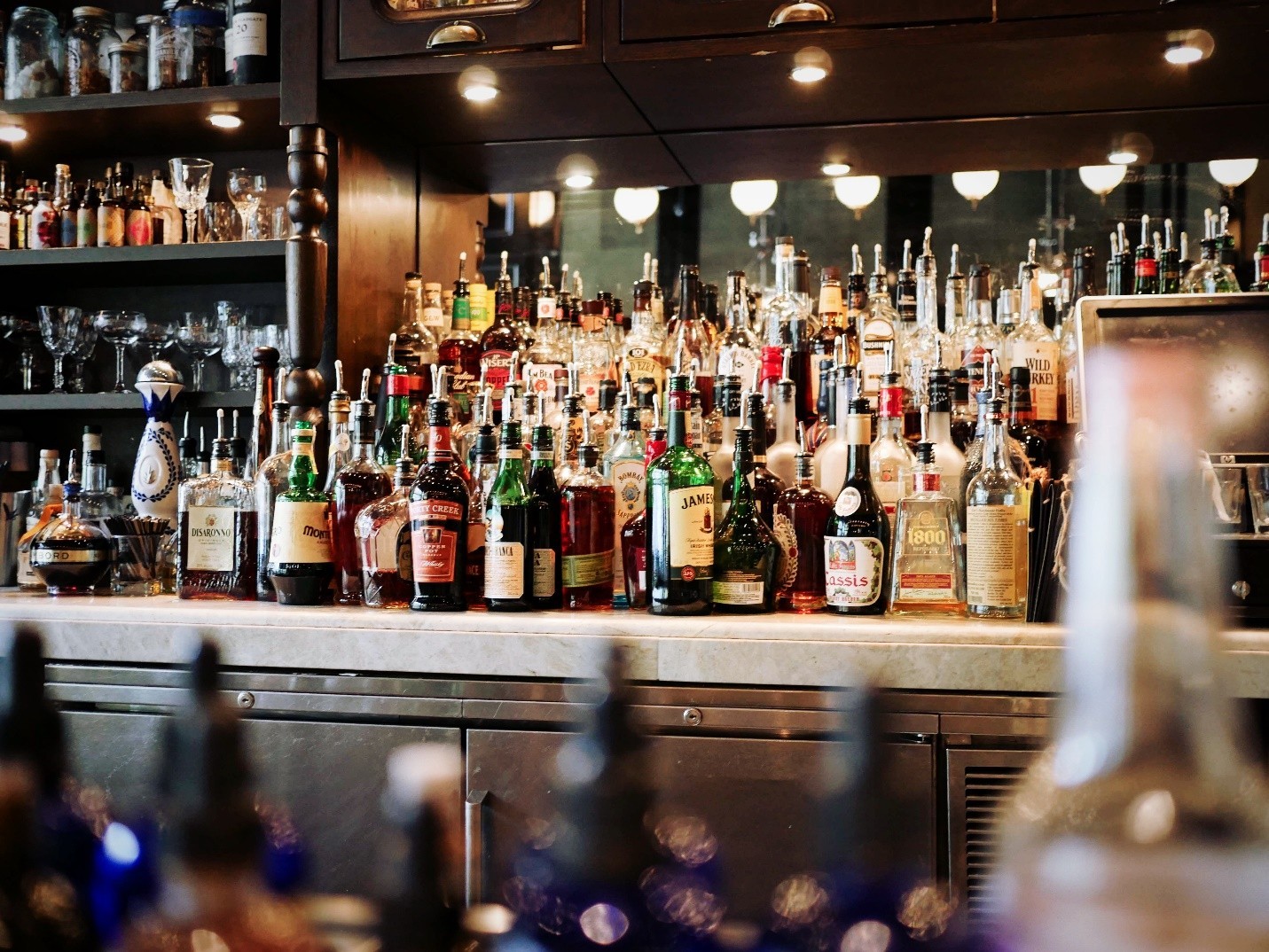 Can I Sue a Bar if I Was Injured Because I Was Drunk?
Being drunk in a bar is a normal part of many weekend outings. Bars and restaurants are supposed to have training (and many have ample experience) in dealing with intoxicated patrons. With many levels of intoxication, you may be too drunk to drive, but sober enough to have a fun night at a bar or club.
If you were drunk when you fell in a bar, the bar owner or manager may try to avoid responsibility for your injury by blaming you for being drunk. The argument would say that the injuries you suffered were your own fault because you were drunk. This argument faces some legal hurdles, which may ultimately help you win your injury case, even if you were intoxicated when the injury occurred.
First, the reason you were drunk in their bar is likely because they overserved you. In New York State, it is illegal to serve someone alcohol when they are visibly intoxicated. This law exists to help fight drunk driving and alcohol abuse, but also to prevent people from generally hurting themselves or others when they are drunk. For anyone who's ever been to a bar, you may see that these laws are not very heavily enforced on a daily basis. If the bar staff overserved you, and you became drunk and stumbled because they overserved you, that still makes the injuries mostly their fault, not yours.
Second, New York State follows "pure comparative fault" rules. When someone sues for injuries, the jury listens to the facts and applies a portion of the blame to all parties involved. This may mean dividing the fault among multiple defendants, or that the injured victim may share the blame themselves. Each party is responsible for paying for their own share of the damages, meaning the victim cannot recover for their own share of the fault. For example, if the victim was 30% responsible for a slip and fall because they were drunk, they can still recover 70% of the damages. Unlike other states, New York even allows you to recover if you were 99% responsible for your own injuries, meaning you could still recover at least some compensation, even if you were partly to blame for your injuries.
Queens Slip and Fall Lawyers
The Queens personal injury attorneys at Sullivan and Galleshaw represent injury victims throughout New York City. If you or a loved one was injured in a fall in a bar, restaurant, club, or similar establishment, contact our law offices today for a free consultation on your injury case. Our number is (718) 843-0300.