Flushing Personal Injury Lawyer
A serious injury is a devastating event that has far-reaching physical, psychological, and financial consequences. There can be long-lasting impacts to your career path, your personal relationships, and your emotional state. If your injury was caused by another person, you should not have to accept responsibility for these consequences. If your accident was caused by the negligence of another individual, compensation may be available for the suffering that you and your loved ones have endured.
With over 30 years of combined experience handling personal injury claims in Queens, the Flushing personal injury lawyers of Sullivan & Galleshaw can fight to recover the maximum compensation for you and your family. We are aggressive litigators who are unafraid to challenge large corporations or handle complex cases. We will do everything within our power to see that the party who injured you is held accountable for their actions. If you believe you might have an accident claim for an injury in Flushing, we encourage you to contact our law offices at (877) 311-HURT for a free legal consultation.
Types of Accident Claims Our Flushing Personal Injury Attorneys Handle
According to the Centers for Disease Control and Prevention (CDC), more than 136,000 lives were claimed by unintentional injuries in 2014. Nonfatal injuries are even more numerous, with roughly 43 million emergency department visits reported the same year.
Unfortunately, major accidents take place all the time, especially in densely-populated neighborhoods like Flushing, where car crashes and pedestrian accidents are commonplace. However, with assistance from a highly experienced and knowledgeable accident attorney, you may be able to recover compensation. Perhaps even more importantly, an attorney can fight to see that justice is served for you and your loved ones.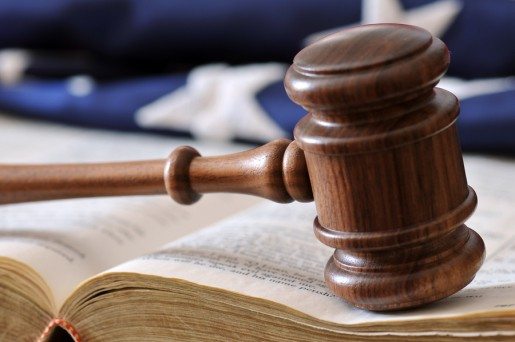 At the law offices of Sullivan & Galleshaw, our renowned and accomplished legal team has worked on a wide variety of personal injury claims and lawsuits in Queens. Types of cases we handle include, but are not limited to:
Auto Accidents

Bicycle Accidents
Bus Accidents
Car Accidents
Head-On Collisions
Hit and Run Accidents
Intersection Accidents
Lyft Accidents
Motorcycle Crashes
MTA Accidents
Multi-Vehicle Pileups
Pedestrian Accidents
Rear-End Collisions
Taxi Accidents
Truck Accidents
Uber Accidents

Malpractice

Birth Injuries
Dental Malpractice
Failures to Diagnose Cancer
Medical Malpractice
Surgical Errors

Premises Liability

Inadequate Security
Property Hazards
Slip and Fall Accidents

Product Liability

Automotive Defects
Dangerous Prescription Drugs
Defective Appliances
Defective Medical Implants and Devices
Defective Toys
Exploding Airbags
Exploding Batteries
Other types of cases we handle include:
Explosion Accidents
Nursing Home Abuse
Plane Crashes
Workplace Accidents
What to Do if You or a Family Member Was Injured in Queens
Regardless of whether the underlying cause is a car crash, an explosion, an act of medical malpractice, or any other disastrous event, an accident resulting from negligence or recklessness can produce catastrophic, disabling, and sometimes fatal injuries. In addition to burdening the victim with terrible pain and suffering, such injuries permanently impact the victim's ability to earn income in order to support themselves and their loved ones. Victims can develop anxiety, PTSD, depression, or extreme phobias, further affecting their personal and romantic relationships.
Our Flushing accident attorneys fight to recover compensation for the financial, physical, and emotional wounds that serious injuries leave behind. We will analyze your case from every angle to build a legal strategy that is designed to maximize the value of your claim. We understand that no amount of compensation can truly make up for a life-altering injury; however, what compensation can do is provide financial security in the aftermath of a disaster. You shouldn't have to struggle with medical debt because of an accident you did not cause.
The personal injury lawyers of Sullivan & Galleshaw have handled numerous claims involving a broad spectrum of injuries. We are familiar with the treatment-related expenses and complications that are associated with various injuries, and always take these factors into consideration when litigating a case or negotiating a settlement. We represent the victims of injuries including but not limited to:
Amputation Injuries
Back Injuries
Broken Bones
Burn Injuries
Cancer
Coma
Concussions
Cuts and Lacerations
Erb's Palsy
Hearing Loss
Heart Failure
Infections
Internal Bleeding
Joint Injuries
Kidney Damage
Liver Damage
Neck Injuries
Nerve Damage
Nursing Home Bedsores
Paralysis
Puncture Wounds
Scarring and Disfigurement
Torn Rotator Cuffs
Traumatic Brain Injuries (TBI)
Soft Tissue Injuries
Spinal Cord Injuries (SCI)
Sprain and Strain Injuries
Vision Loss
Whiplash
If you were hurt in a crash, collision, or any other type of accident, seek medical attention as soon as possible, and try to keep detailed records of any information related to the accident, such as insurance information or medical records. Once you have received medical care, contact the law offices of Sullivan & Galleshaw for your free consultation. There is no such thing as a "bad question" – we are here to assist you in any way we can.
New York Accident Lawyers Representing Victims of Negligence and Wrongful Death
At the law offices of Sullivan & Galleshaw, we have dedicated our legal careers to aggressive advocacy on behalf of injury victims in Flushing and other sections of Queens. Our attorneys have appeared on MSNBC, FOX News, and NBC 4 New York, and our firm is locally and nationally recognized for providing high-quality legal representation to both accident survivors and the surviving loved ones of wrongful death victims.
Please do not hesitate to contact our law offices for immediate assistance if you believe that you or a loved one could have a personal injury claim. We are here to help answer your questions and educate you about your rights as an accident victim. To talk about your claim in a free, completely confidential legal consultation, call Sullivan & Galleshaw at (877) 311-HURT.
What Our Clients Say:

"James is the best lawyer I have ever had. I would strongly recommend him. I would even go as far as to say you would have to be crazy to use anyone else. He is extremely knowledgeable, quick thinker and always available to answer your questions. He is motivated, energetic and will do whatever it takes to win. The best quality James has and one that you will not find in other lawyers is that HE CARES!!!."
Eileen
Recent Result:
$3,400,000Work Injury Settlement
The client, a sanitation worker, fell over a pothole inside the depot yard; They required knee, wrist and elbow surgery. They were approved for ¾ pay and Social Security Disability Insurance.
View more results