Our Attorneys on NBC New York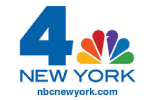 Our appearances for NBC New York cover multiple topics and legal fields, such as jury verdicts that received national attention and the legal ramifications for accused French diplomat Dominique Strauss-Kahn. The breadth of legal commentary our lawyers provide speaks to the skill level and knowledge they possess and the trust media providers place in them to deliver that information.
Casey Anthony Verdict
Attorney Keith Sullivan of Sullivan & Galleshaw discussing the Casey Anthony murder case verdict.
---
Dominique Strauss-Kahn Case
A short clip of Attorney Keith Sullivan discussing Dominique Strauss-Kahn.
---
What Our Clients Say:

"James is the best lawyer I have ever had. I would strongly recommend him. I would even go as far as to say you would have to be crazy to use anyone else. He is extremely knowledgeable, quick thinker and always available to answer your questions. He is motivated, energetic and will do whatever it takes to win. The best quality James has and one that you will not find in other lawyers is that HE CARES!!!."
Eileen
Recent Result:
$3,400,000Work Injury Settlement
The client, a sanitation worker, fell over a pothole inside the depot yard; They required knee, wrist and elbow surgery. They were approved for ¾ pay and Social Security Disability Insurance.
View more results