The MTA runs bus stations, train stations, subway stations, and other locations across the City and suburbs. With thousands of properties to keep track of, it's likely that the MTA may fail to de-ice property, that water or snow may accumulate in slippery puddles, or that other obstacles and debris might gather in unsafe locations. In many cases, these properties are owned and operated by the MTA, not the City, and it is their responsibility to ensure safety. If you were injured in a slip and fall in an MTA subway station, talk to the New York City MTA slip and fall injury lawyers at Sullivan and Galleshaw today about the possibility of suing the MTA for your injuries.
When is the MTA Responsible for Subway Injuries?
The MTA owns many of the properties for subway stations and other train stops across the city. However, that doesn't mean that every injury on MTA property is the MTA's fault. If you suffer injuries from crime or other intentional actions, they may not be within the MTA's control, and the other person's intentional action may cut the MTA off from carrying blame. However, when the injury is because of something the MTA controls, they may be responsible for the injuries.
Any property owner, whether in a home or business, has a duty to keep guests to the property safe from hidden dangers. This means either repairing the issue or warning guests about it. On MTA property, especially subway stations, you will often see signs warning to stay off the tracks and other areas. This shows the MTA does take steps to keep many safe. However, day-to-day issues, especially dangers brought about by littering, weather, or poor upkeep, may create safety issues.
If the MTA fails to clean up trash from stairs or walkways, fails to clear snow from subway steps, or fails to warn about slippery floors when riders drag rain and snow through the station, people can be seriously injured. It is part of the MTA's responsibility to ensure that those properties are safe from these kinds of issues. Injuries due to uneven staircases and slip and falls on icy surfaces contribute to many of the injuries people face in MTA subway stations.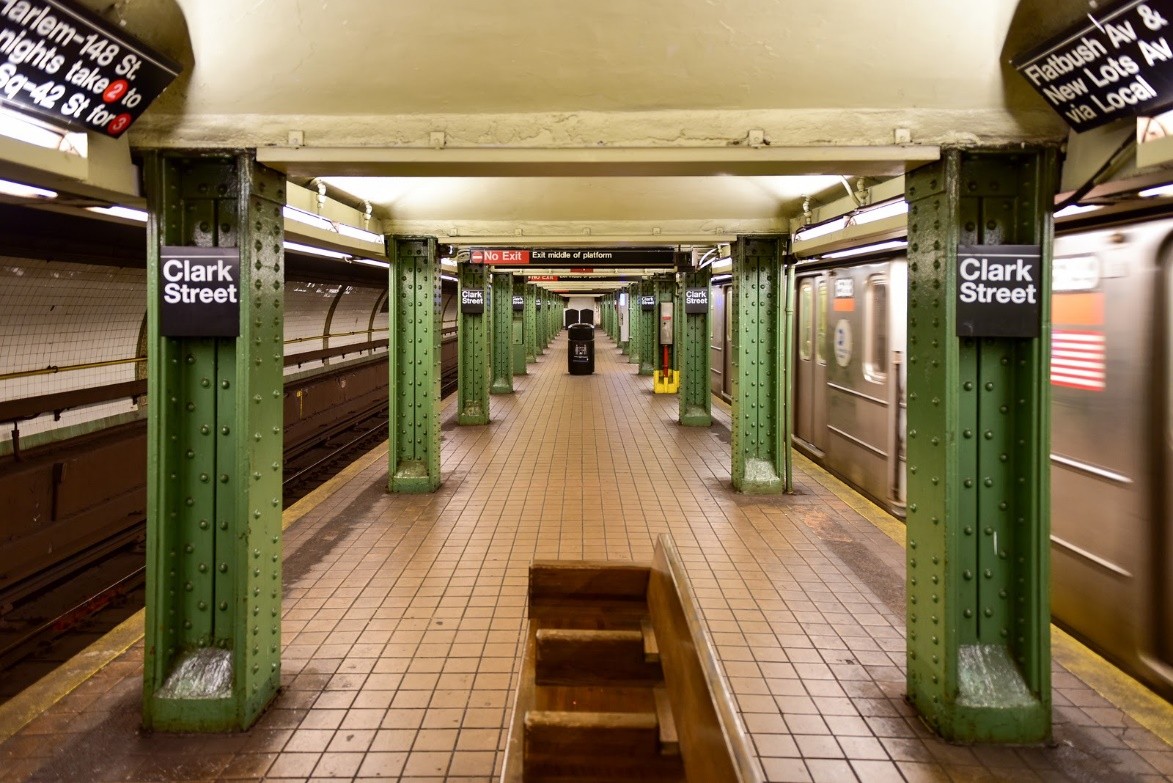 Suing the MTA for Slip and Falls on the Subway in Queens
To sue the MTA, you must prove that your injury was their fault. This harkens back to the duty we discussed above. A lawsuit against a company like the MTA usually accuses them of "negligence." This means that they failed to use the proper care in operating their subway stations, which lead to your injury. More specifically, there are four elements you must prove in your case:
The MTA owed you a duty to keep the premises safe for travelers;
The MTA breached that duty by failing to use the proper care or provide the proper upkeep;
That breach caused you to slip and fall; and
You suffered injuries that the court can compensate you for.
When you file this kind of lawsuit, you and your attorney must prove each of these four elements to recover. If the jury believes your case, they will award you damages to cover your injuries.
Damages for a slip and fall case generally include any financial or physical consequences the injury causes. This means that the pain and suffering from any injuries, the cost of medical treatment, and any wages lost because of the accident can be claimed as damages. If you win your case, all of these damages may be compensated. This means the cost of doctor visits, hospital stays, X-Rays, rehabilitation, and more can be covered. In addition, any wages you miss while recovering, or even paychecks you miss after the lawsuit because you cannot return to work, may be compensated. Lastly, direct damages to cover your physical pain and mental suffering may be appropriate.
If the MTA offers you a settlement, it is important to discuss the settlement with an attorney before accepting anything. Settlements do not always accurately reflect the case, and may be too low to cover your needs. If this is the case, you may ruin your chances of suing by accepting a settlement. Additionally, without consulting an experienced personal injury lawyer, you may accept the settlement without knowing what your case could be worth at trial. Always consult with an attorney when suing a large company like the MTA, or any other party.
NYC MTA Slip and Fall Injury Lawyers
If you or a loved one was injured in a slip and fall on MTA property, especially the subway, contact our law offices today. The Queens personal injury lawyers at Sullivan and Galleshaw, LLP, represent injury victims throughout the city and fight to get them compensation for their injuries. For your free consultation, contact our law offices today at (718) 843-0300.