New York City Funeral Home and Cremation Abuse Attorneys
New York State has over 1,800 funeral homes with over nearly 4,500 funeral home workers (including directors all the way down to trainees).  If you lost a loved one, the last thing you may expect is that the funeral home you hired to take care of their remains may treat them with disrespect, mishandle, or intentionally abuse the remains you trusted them with.  Even the deceased have the right to dignity and respect, and our attorneys will fight to ensure that those who abuse their positions at funeral homes or cremation services will be held accountable for their actions.
The Queens funeral home abuse attorneys at Sullivan and Galleshaw may be able to help you file a lawsuit against the funeral home that mistreated your loved one's remains.  This can include not only physical abuse of a corpse, but also negligent embalming and funeral home malpractice.  To schedule a free consultation on your case, call our lawyers today at (718) 843-0300.
Funeral Home Malpractice and Abuse in New York
Many times, cases of abuse and serious neglect in funeral homes become criminal matters.  The directors responsible for allowing bodies to sit without proper care or for mishandling the remains are often charged criminally for abuse of a corpse.  However, you may still be entitled to file a civil lawsuit against the funeral home that mistreated your loved one, in addition to the criminal charges.
There is general shock and grief when you need to hire a funeral home.  Not only might you be reeling from the loss of a loved one, but you may also be adjusting to a new lifestyle without them, making expensive funeral arrangements, and arranging child care.  Funeral homes have a responsibility to carefully carry out the services they were hired to perform, and to treat your loved one's remains with dignity and respect.  Failing to do so not only is an unjustified failure toward the remains, but may also be a serious issue for the survivors.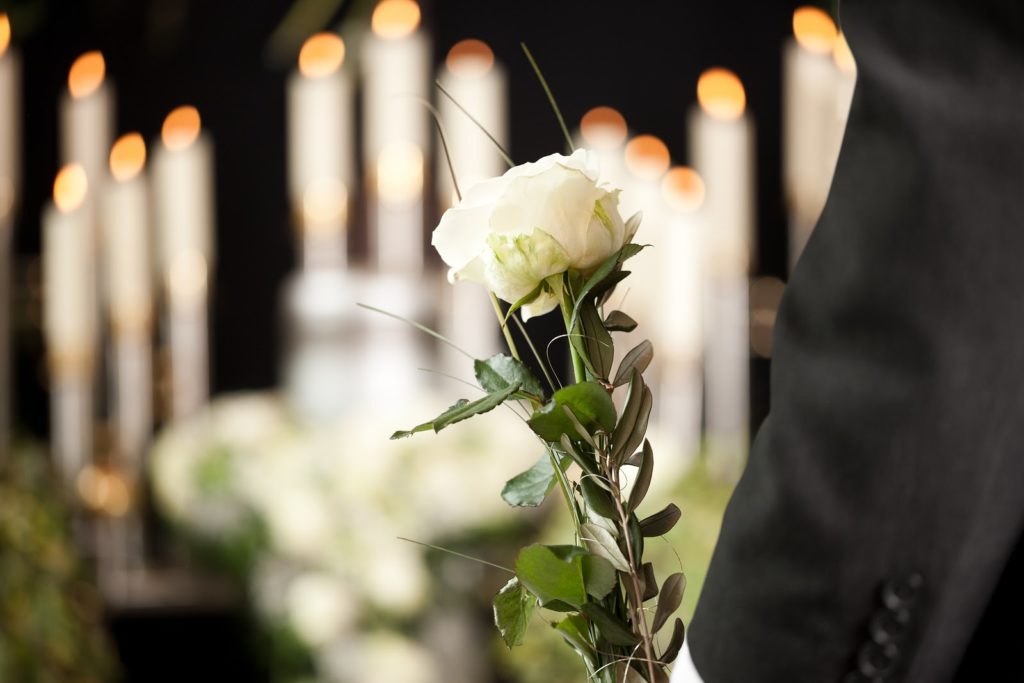 If you suffered emotional trauma because of a funeral home worker's actions, you may be entitled to file a lawsuit for compensation.  Delivering the wrong remains, failing to properly treat or embalm the remains, or otherwise mishandling the body can create shock and emotional trauma for survivors.  If your loved one was mishandled at a funeral home, this could give you, as the surviving spouse, parent, or child of the deceased, a legal "cause of action."
Additionally, their improper actions may be separately compensable.  Funeral home workers can commit "malpractice" in the same way that a medical doctor can commit malpractice against a patient.  Improper embalming, failing to use required refrigeration, and creating unsanitary conditions are all serious offenses against the professional standards of funeral home directors.
Suing a Funeral Home in New York City
In order to prove a case against a funeral home, you must prove that they were "negligent" in their duties.  Negligence, in the common understanding, is a failure to act with the proper care.  In the legal definition, there are four elements of negligence cases:
Duty – You must prove that the funeral home owed you (or your deceased loved one) a particular duty, based on your status as a client.
Breach – You must prove that the worker failed to meet the expectations of that duty by failing to properly care for your loved one's remains.
Causation – You must prove the funeral home's failures caused some injury or negative effects.
Damages – Any negatives you suffer, including financial, emotional, or physical harms must be proved in court.
The duty element of a funeral home negligence case is usually a standard of reasonable action, not some specific checklist of actions that must be performed.  This would mean that the funeral home worker is expected to act with the proper care and diligence that a reasonable funeral home worker would use in their job.
A breach of this duty would involve specific acts or overall failures to act with the proper care and respect that a funeral parlor worker should use.  This may include:
Failing to properly store bodies
Failing to properly prepare bodies
Mixing up remains
Cremation errors
Stealing or destroying jewelry or property that should have been saved
Abusing remains
Removing organs or body parts
Putting a second set of remains into a casket
Dropping or mishandling remains
This is by no means an exhaustive list, and funeral home directors may commit acts of abuse or malpractice that fall outside these listed examples.  No matter what happens to your loved ones, if it is outside the normal expectations for a funeral parlor, burial, or cremation services, you may be entitled to file a lawsuit against them.
Queens Funeral Home Neglect Lawyers
If your loved one's remains were mishandled at a funeral home or crematorium, contact our attorneys today.  You may be entitled to damages in a lawsuit for the abuse of remains or funeral home malpractice.  For a free consultation on your case, contact the Queens funeral home malpractice lawyers at Sullivan and Galleshaw today at (718) 843-0300.