New York Dram Shop Liability Lawyers
You've probably noticed that liquor stores, bars, and restaurants display signs stating they will not sell alcohol to people who are visibly intoxicated, or to customers who are under age 21.  If a vendor does serve alcohol to an underage or intoxicated customer, and that customer then causes a car accident which hurts somebody, the vendor may be held liable for contributing to the accident.  This concept is known as dram shop liability.
If you were hurt by a drunk driver in New York City, dram shop liability may play an important role in your personal injury claim.  At Sullivan & Galleshaw, we are committed to providing our clients with aggressive representation.  Our attorneys have more than 16 years of experience, and will guide you through every step of the legal process while helping you guard and exercise your rights.  To set up a free and confidential case evaluation, call our New York dram shop liability attorneys at (718) 843-0300 today.
Requirements for Establishing Dram Shop Liability
Dram shop law applies to both pedestrians and motorists who are hit by drunk drivers.  However, in order for a dram shop claim to be effective, there are a few basic criteria which must be met:
The driver who injured you must have been intoxicated at the time of the accident.
The driver must purchased alcohol while visibly intoxicated, or while "actually or apparently" under the legal drinking age of 21.
The unlawful sale must have contributed to the accident.  For example, if an intoxicated person buys a bottle of wine from a liquor store, never opens the bottle, yet causes an accident anyway, the wine seller could not have played a role in the accident because the wine was never opened or ingested.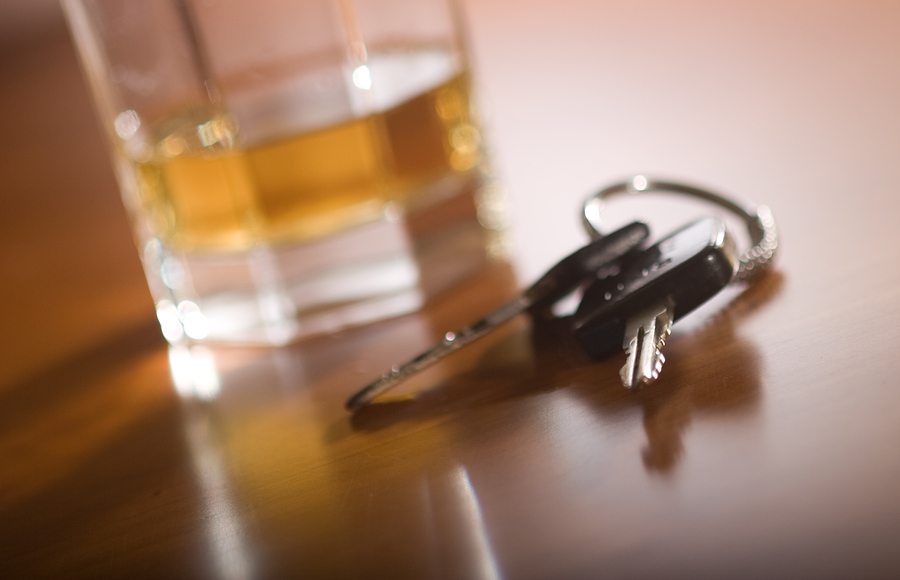 At first glance, these criteria seem relatively straightforward and easy to meet.  However, it is not always simple to prove that a person was, in fact, "visibly intoxicated" at the time he or she purchased alcohol.  In order to demonstrate that visible intoxication was a factor, it may be necessary to involve a combination of expert testimony, eyewitness testimony, direct evidence, and/or circumstantial evidence.  Factors which can help a plaintiff's case include the defendant having a high BAC (Blood Alcohol Content) readings, slurred speech, and/or noticeable odor of alcohol at the time of the purchase and subsequent accident.
How Does Compensation Work in New York Drunk Driving Accidents?
Dram shop liability is outlined under Section 11-100 of New York's General Obligations Law.  This law states:
Any person who shall be injured… shall have a right of action to recover actual damages against any person who knowingly causes such intoxication or impairment of ability by unlawfully furnishing to or unlawfully assisting in procuring alcoholic beverages for such person with knowledge or reasonable cause to believe that such person was under the age of twenty-one years.
In other words, if you were hurt by a drunk driver who was unlawfully sold alcohol, you can sue for actual damages.  But what does that cover?
Actual damages is another term for compensatory damages, which take their name from the fact that they compensate the plaintiff.  The naming may seem redundant, but the reasoning is that there are also punitive damages, which are ordered to punish the defendant in cases of extreme negligence or recklessness.  The term also sets them apart from statutory damages, which are set by law, and nominal damages, which are very minor.
Compensatory damages may cover:
Medical expenses, including hospital bills, medication costs, surgery costs, and expenses for equipment such as wheelchairs, crutches, or back braces.
The costs of repairing or replacing damaged or destroyed personal property.
Any lost earnings resulting from your injuries.  For example, if you have to miss work to recover from your injuries, you may be able to recover compensation for the lost income you would have otherwise been earning.
Any expenses for services which you need to hire because your injuries render you unable to perform them yourself.  For example, if you can no longer maintain your property because you are bed-bound with a broken back, the defendant may be liable for those expenses.
However, you should also be aware that you need to act quickly.  New York's statute of limitations sets strict and rigid deadlines on filing car accident, personal injury, and wrongful death claims, so it's extremely important to consult with a dram shop attorney as soon as you can.  If the statute expires, you will not be able to proceed with your claim, and you will lose your chance to collect any compensation.
Don't miss your chance to take action.  To schedule a private legal consultation completely free of charge, call the New York dram shop liability lawyers of Sullivan & Galleshaw at (718) 843-0300, or contact our law offices online today.