New York City Hotel Injury Lawyers
When you pay good money to spend the night in a hotel, you expect to receive safe lodging in return.  Unfortunately, hotels are sometimes oriented toward maximizing profits rather than maximizing customer safety, and as a result, guests and patrons can be injured or even killed during their stay.  If you were seriously injured while visiting a hotel or motel, you deserve to have the matter investigated.  If the hotel management or staff was at fault for your accident, you may be eligible to collect compensation for your pain, suffering, and financial losses.
At Sullivan & Galleshaw, our New York hotel injury attorneys are equipped with over a decade of experience handling a wide variety of personal injury and wrongful deaths claims brought by motel and hotel guests. We are passionate about aggressive legal representation, and will guide you and your family through each and every step of the legal process as your case progresses.  To start exploring your claim in a free and confidential case evaluation, call our law offices at (718) 843-0300 today.
Types of Injury Claims Our Attorneys Handle
A good hotel can enhance the magic of a vacation — but a badly managed or constructed hotel can physically harm its occupants.  If a hotel is poorly maintained, structurally unsound, insufficiently staffed by security, or suffers from other issues or deficiencies, its unknowing guests risk sustaining severe and potentially life-threatening injuries.  Some of the worst and most well-known hotel accidents in recent American history include the MGM Grand Fire, which claimed 97 lives in 1986, and the 1981 Hyatt Regency Walkway Collapse, in which 114 people perished and another 216 were injured.
While hotel safety has made great strides since the 1980s, risks and issues still persist today.  Some common problems with can endanger modern hotel patrons include:
Fires
Slip and Fall
Physical Assault
Sexual Assault
Depending upon the type of accident or injury which occurs, victims can sustain serious and even fatal injuries.  At Sullivan & Galleshaw, we handle a broad spectrum of claims including but not limited to:
Burns
Facial Injuries
Bone Fractures
Internal Bleeding
Organ Damage
Disfigurement
Head and Brain Injuries
Back and Spinal Cord Injuries
Severe Lacerations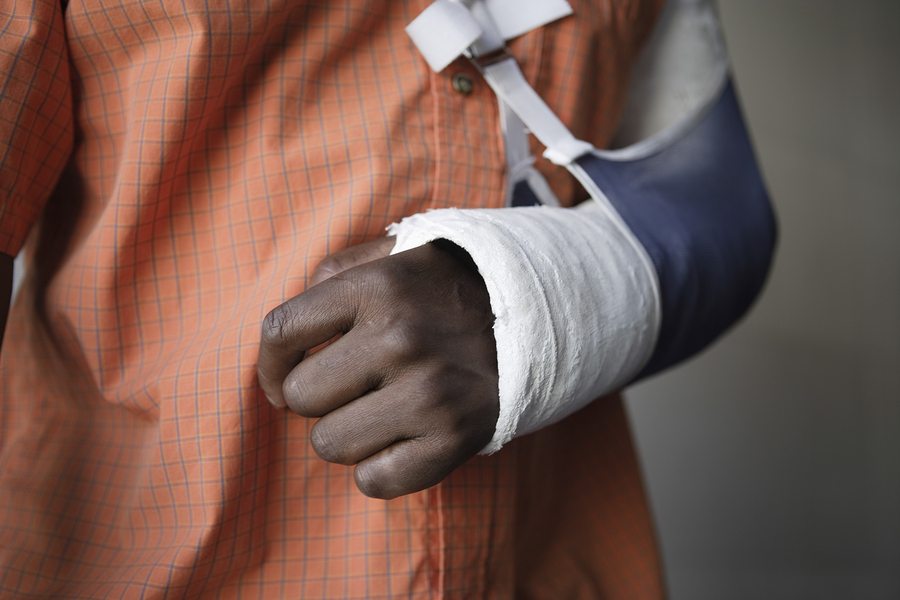 When is a Hotel Liable for Injuries to its Guests?
When hotels accept patrons' money, they assume a duty of care to those patrons.  If a patron is harmed on hotel premises, the hotel may potentially be held liable.  However, in order to establish fault for the accident, it must be established that the hotel was negligent in its duties and was therefore at fault for the accident.  To give a few hypothetical examples:
A hotel guest slips on a loose patch of carpet that isn't properly bolted down, falls, and breaks their wrist.  Other common triggers for slip and fall accidents include but are not limited to unsecured cables or bundles of wires, unlabeled wet patches, loose or broken handrails, stairs, or other flooring materials. While slip and fall accidents are the most common type of premises liability claim, other property hazards might include falling objects, such as loose ceiling tiles, or dead trees which need pruning.  The CDC reports that slip and fall accidents and blunt trauma from object strikes both rank among the leading causes of spinal cord injuries and traumatic brain injuries.
A hotel is located in a high-crime area, but fails to install sufficient mirrors and/or security cameras in its parking garage.  A guest is then attacked and mugged while trying to retrieve a bag from their car.  Other examples of negligent security measures might include failure to install sufficient lighting (which can also lead to slip and fall accidents), or failure to hire sufficient hotel security as a cost-cutting measure. Alternately, a hotel may employ a sufficient number of security staff, but fail to conduct the necessary background checks.  If a security staff member lacks appropriate training, he or she may be completely unprepared to handle an emergency, resulting in otherwise preventable death or injury to a guest.
Hotel management is aware that the building suffers from a maintenance issue, such as an elevator which frequently malfunctions, or a sprinkler system which doesn't perform adequately, yet fails to fix the issue in order to save money.  A guest is then hurt or killed in an accident which could have been prevented with adequate maintenance and repairs.
If you or a loved one was severely injured while staying at a motel or hotel in New York City, you may be able to receive compensation.  To arrange for a private legal consultation completely free of charge, call the New York hotel injury lawyers of Sullivan & Galleshaw at (718) 843-0300 today. You can also contact our law offices by filling out our web form online.