New York MTA Subway Accident Injury Lawyers
Millions of New Yorkers rely on the MTA subway system. But while the vast majority will never be injured, the potential for serious and even deadly accidents is always present. MTA reported 151 fatalities from train strikes in 2013, about 65% of which were classified as accidental, representing a slight 7% increase from the previous year. The NYPD Transit Bureau reports that from 2008 to 2013, there were over 3,000 subway assaults, while at least 128 forcible touching arrests have been made in 2014.
If you were hurt in a New York City subway accident, or if a loved one passed away due to their injuries, you may be able to recover compensation for your losses. While compensation cannot turn back the hands of time to erase the accident, it can help to cover your medical expenses, offset lost future earnings, and keep you and your family more comfortable during this difficult time. The MTA subway accident attorneys of Sullivan & Galleshaw are armed with over 16 years of experience, and we will fight aggressively to help you pursue justice. To set up a free and confidential legal consultation, call our law offices at (877) 311-4878 today.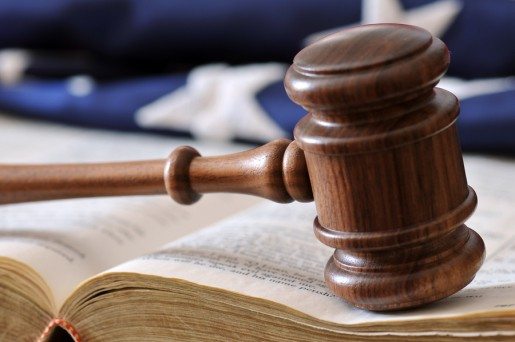 Types of Subway Accidents and Injuries
Because subway trains are so massive and heavy, and move at high speeds with limited braking capabilities, the consequences of accidents can be devastating or fatal. However, the actual trains themselves are not always involved in injuries and death. There are many different types of accidents and attacks which can occur in the MTA subway system, whether inside, outside, or nowhere near a train. Some different types of subway incidents might include:
Direct impact with subway trains.
Entanglement between a train and the edge of the subway platform.
Entanglement in malfunctioning subway train doors.
Physical assault. This may be in combination with sexual assault and/or theft of money or property.
Sexual assault, often in combination with physical assault.
Slip and fall accidents, typically caused by:

Broken or loose flooring or handrails.
Inadequate lighting.
Unmarked wet patches.
Unsecured wiring or other debris.
Depending on the type and severity of accident involved, injuries and medical effects may include:
Broken or Fractured Bones
Extensive Burns
Head Injuries
Internal Bleeding
Lacerations
Limb Amputations
Massive Blood Loss
Organ Damage
Paralysis
Scarring
Traumatic Brain Injury (TBI)
Unfortunately, many of these injuries tend to lead to ongoing emotional, physical, and financial problems which persist into the future. In cases of particularly severe injury, such as paralysis, the victim may lose some or all of their ability to work, live independently, and participate in hobbies and leisure activities they once enjoyed.
Liability for MTA Subway Injuries, Attacks, and Deaths
Depending on the circumstances of an incident, it may be possible to demonstrate that MTA was negligent and may therefore be held liable. However, because MTA is a heavily-protected public entity, there are certain factors which must be taken into consideration. For example, while New York's statute of limitations for vehicular accidents is generally three years, in MTA cases you must file a Notice of Claim within 90 days of your accident, or your claim will be unable to proceed. Because MTA is legally well-guarded compared to an individual defendant, it is especially important that you have dedicated and tenacious legal support on your side for these types of claims.
What Compensation Can I Get for an Accident in New York?
There are two basic types of damages which may be available:
Compensatory Damages (Pecuniary Damages) — Compensatory damages are meant to help the plaintiff regain financial stability and cover the expenses they incurred through the accident. Also sometimes called pecuniary damages, you may be able to recover compensatory damages for:

Medical expenses, such as prescription drugs, crutches, physical therapy, or hospital bills.
Pain and suffering. Because emotional distress is not readily quantifiable, having hard documentation (e.g. psychiatric records showing PTSD) can strengthen a claim.
In cases where a loved one was killed or permanently and fundamentally altered, such as through sustaining serious brain damage, you may be able to recover damages for loss of companionship.

Non-Compensatory Damages (Punitive Damages) — At first, it may seem odd to think of non-compensatory compensation, but the reasoning is that punitive damages are ordered as a punishment in cases where the defendant was reckless, wanton, or malicious. The other purpose of punitive damages is to serve as a deterrent to other would-be offenders.
If you were severely injured in an accident on or caused by an MTA train, or if someone you love was a victim of wrongful death, you could be entitled to compensation for your hardships. To arrange a private and confidential case evaluation with an experienced MTA subway accident lawyer, call the law offices of Sullivan & Galleshaw right away at (877) 311-4878, or contact us online.
Remember, there are strict time limits on how long you have to file a claim, so don't wait for your window of opportunity to close. Let's start discussing your options for the future.
What Our Clients Say:

"James is the best lawyer I have ever had. I would strongly recommend him. I would even go as far as to say you would have to be crazy to use anyone else. He is extremely knowledgeable, quick thinker and always available to answer your questions. He is motivated, energetic and will do whatever it takes to win. The best quality James has and one that you will not find in other lawyers is that HE CARES!!!."
Eileen
Recent Result:
$3,400,000Work Injury Settlement
The client, a sanitation worker, fell over a pothole inside the depot yard; They required knee, wrist and elbow surgery. They were approved for ¾ pay and Social Security Disability Insurance.
View more results