New York Pharmaceutical Drug Injury Lawyers
Everyone recognizes that certain pharmaceutical drugs can have negative side effects.  However, some drugs have side effects which are so severe they can cause long-term or permanent injury, illness, or even death.  Medications are supposed to protect your health — not damage it. If you or someone you love was seriously harmed by a dangerous medication, you may be entitled to collect financial compensation for your suffering and your financial losses.
At Sullivan & Galleshaw, our New York pharmaceutical drug injury lawyers are equipped with more than 16 years of experience handling a wide variety of personal injury and wrongful death claims.  We focus on aggressive legal advocacy for our clients, and will fight hard to help you and your family pursue justice.  To set up a free and completely confidential case evaluation, call our law offices at (718) 843-0300 today.  Let's start exploring your legal options.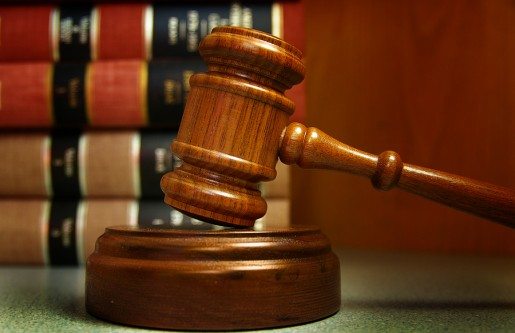 Pharmaceutical Spending on Marketing vs. R&D
The pharmaceutical industry is nicknamed "Big Pharma" for a reason: it's one of the largest and most profitable industries in the world. Unfortunately, only a very small portion of the enormous revenue pharmaceutical companies earn goes into protecting the consumer. WHO, or the World Health Organization, reports that the pharmaceutical industry spends approximately one third of all sales revenue on marketing, while only about one sixth goes toward research and development. WHO describes this alarming discrepancy as "an inherent conflict of interest between the legitimate business goals of manufacturers and the social, medical and economic needs of providers and the public to select and use drugs in the most rational way."
Potentially Dangerous Prescription Drugs Linked to Health Risks and Death
It's important to remember that just because a drug is popular, doesn't necessarily mean it is safe.  Hugely popular during the late 1950s and early 1960s, Thalidomide was once used by pregnant women to ease bouts of morning sickness — but today, the drug is notorious for causing severe birth defects and its use has been widely banned.  In more recent history, the immensely popular NSAID drug Vioxx — which was prescribed to more than 80 million people — was recalled by Merck in 2004 after studies proved it increased the risk of heart attack, stroke, and death.
While most drugs are reasonably safe to use, stories like Vioxx and Thalidomide serve as somber reminders that even dangerous drugs have slipped through federal safety barriers and flourished on the consumer market.  Partially due to the industry's aggressive spending on marketing and promotion, many other hazardous prescription drugs have also gained popularity in recent years.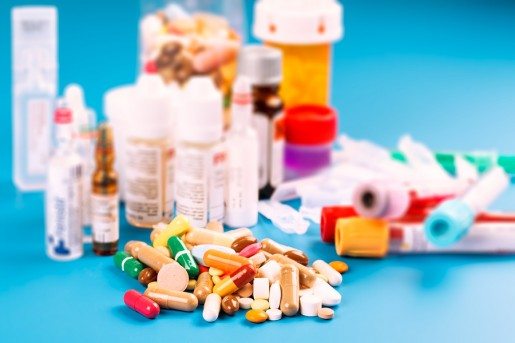 Some popular medications currently on the market which have been linked to serious health risks include but are not limited to:
Lipitor and Crestor – Used to lower high cholesterol.  Linked to increased risk of diabetes and liver damage, particularly among women with a healthy BMI (Body Mass Index).
Prednisone – Used to treat allergies and inflammation.  Linked to increased risk of diabetes, and difficulty conceiving in women.
Seroquel – Used to treat schizophrenia, depression, and bipolar disorder. Linked to increased risk of blood clots and diabetes.
Testosterone Supplements – Used to treat low testosterone in men, or "Low T," which can cause depression, reduced sex drive, fatigue, and weight gain.  Unfortunately, many testosterone supplements are as harmful as or more harmful than the problems they are designed to treat. For example, the topical ointment Androgel has been linked to increased risk of prostate cancer, blood clots, heart attack, stroke, and sleep apnea.  Other testosterone-boosting products, such as Testim and Fortesta, have also been linked to similar effects.  Additionally, accidental contact by women or children can cause severe health issues.
Yaz and Yasmin – Used as birth control.  Linked to increased risk of blood clots, pulmonary embolism, heart attack, and stroke.
Additionally, it is also important to remember that many prescription drugs can result in injury or death if there is an error or deficiency in the labeling process.  If the manufacturer fails to clearly and unambiguously label the medication to warn of all reasonably foreseeable risks and dangers, the unknowing consumer can be seriously hurt.  This is known as the drug manufacturer's "duty to warn."  If a manufacturer fails to live up to this duty to warn, or otherwise fails to meet the FDA's rigorous safety testing standards at any point during the production process, that manufacturer could potentially be liable for any resulting death or injury.
If you or someone you love was harmed by a defective or dangerous prescription medication, Sullivan & Galleshaw may be able to help.  To schedule a private legal consultation free of charge, call our New York pharmaceutical drug injury attorneys at (718) 843-0300 today.