Some of the most frequently injured people in car accidents are pedestrians and bicyclists who are hit by cars. However, many cyclists fail to follow the rules of the road, and clip or crash into pedestrians. These cases may sound strange to people who have never been hit by a bike rider, but for those who were injured in a bicycle accident, you the results can be severe. If you were injured as a pedestrian in an accident in NYC, talk to our Queens pedestrian accident lawyers at Sullivan and Galleshaw today. In addition, the following tips may be helpful if you were hit by a cyclist, or if you are ever involved in a bike accident in the future.
Pedestrian Bicycle Accident Next Steps
Bicycles are considered vehicles under New York law. Because of this, cyclists need to follow the same rules and responsibilities as cars. This means that bike riders must:
Ride on the road or in the designated bike lane, not in the crosswalk or on the sidewalk;
Must use hand signals when turning or stopping;
Must stop at red lights and stop signs;
Must obey other traffic signals;
Must yield the right of way to pedestrians; and
Are responsible for any injuries or traffic accidents they cause.
Because bikes are legally treated the same as cars, you may report your injuries to the police and emergency services. If you were seriously injured when struck, you may need an ambulance and emergency medical treatment. This means calling 9-1-1 should often be your first step after being hit by a cyclist.
When available, you should also get the contact information for the cyclist and witnesses. Ultimately, the bicycle rider may be held legally responsible for the injuries they caused you. This may mean you need to get in touch with them or even take them to court. In order to do this, you will need to know who they are, where they live, and how to have your lawyers get in touch with them. Witnesses can help by testifying for you in court, so you need their information as well. If you were incapacitated or knocked unconscious by the accident, or you are simply in too much pain to deal with this, police may gather this information for you.
Unlike drivers in car accidents, cyclists usually will not have any insurance to cover their accidents. However, the cyclist that hit you may have been working when the accident occurred. If you were hit by a delivery person on a bike, a bicycle courier, or another person who was riding their bike as part of their job, you may be able to sue their employer for the crash. This means it is also important to get their employer's contact information – whether it be a restaurant, food delivery service, or parcel delivery service.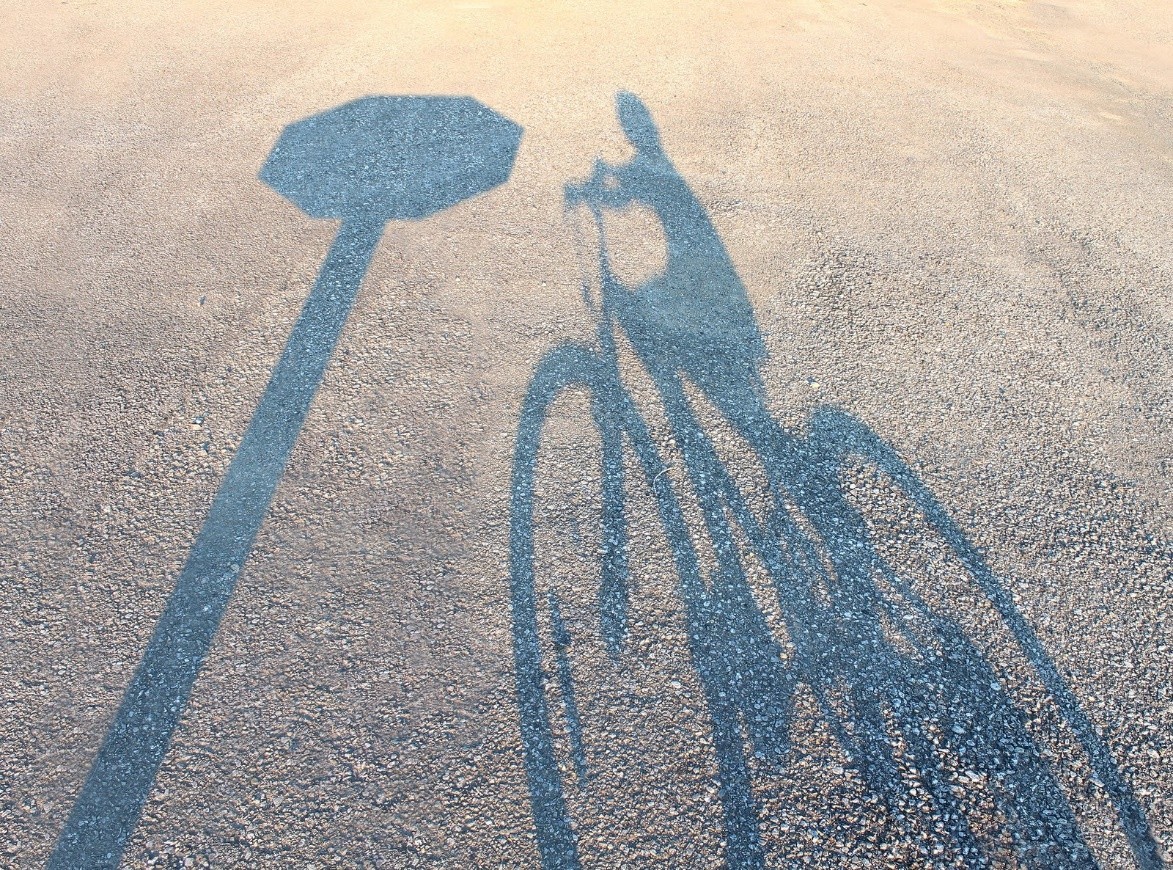 Always seek medical treatment for your injuries, even if they first appear light. Having a good record of your medical care is important to prove what your injuries were, how the recovery progressed, and how much the injury cost you, financially. Keep all records and information together in one place, and consider keeping your own notes of your treatment, recovery, and – most importantly – your pain and discomfort.
Suing for Injuries from a Bike Accident as a Pedestrian
Since there is no insurance that typically covers bike riders, your only chance to recover compensation for injuries may be to sue the cyclist in court. A personal injury lawsuit is usually available in any case where another person injured you due to "negligence." In common terms, negligence is the failure to use the proper care or skill when performing a task. In a lawsuit, negligence is a particular legal theory that allows you to recover compensation for injuries. To prove the cyclist was negligent, you must show a court that:
The cyclist owed you a duty (e.g. a duty to follow the rules of the road and drive with the proper care and skill);
The cyclist breached that duty (e.g. by riding dangerously, too fast for safety, or in violation of traffic laws);
That the breach caused your injuries; and
You suffered injuries that can be compensated in court (called "damages").
These kinds of accidents are rare, and police and witnesses may not consider them as serious as car crashes. However, courts often take all sorts of injury cases seriously, especially if there were severe injuries involved, like brain injuries or spinal cord injuries.
Queens Bicycle Accident Lawyers
If you were the victim of a serious bicycle accident while on foot or on another bike, contact a personal injury lawyer today. The Queens personal injury lawyers at Sullivan and Galleshaw may be able to help you file your injury case and get you the compensation you need. Call (718) 843-0300 today for your free consultation.