Riding a bicycle in New York City can be a very daunting experience.  You have to deal with a ton of traffic.  Vehicles, cabs, pedestrians, and even other bicyclists represent just a few of the dangers of riding a bike on the New York City streets.  If you or a loved one has the unfortunate experience of getting into an accident while on a bicycle, then do not become just another accident statistic. 
If you or a loved one was injured in a bicycle accident in New York, then you need to contact the Sullivan & Galleshaw law firm immediately.  We work hard to make sure our clients receive favorable outcomes in their cases.  Our attorneys work tirelessly for every single client, and represent him or her to the fullest extent that the law offers, no matter the size or amount of damages in the case.
New York City Bike Rules – NYCDOT
In New York, the New York City Department of Transportation (NYCDOT) helps to promote the rules for biking in New York City Streets.  In regards to actual bicycle riding laws, the New York State Legislature declares the laws, which appear in Article 34.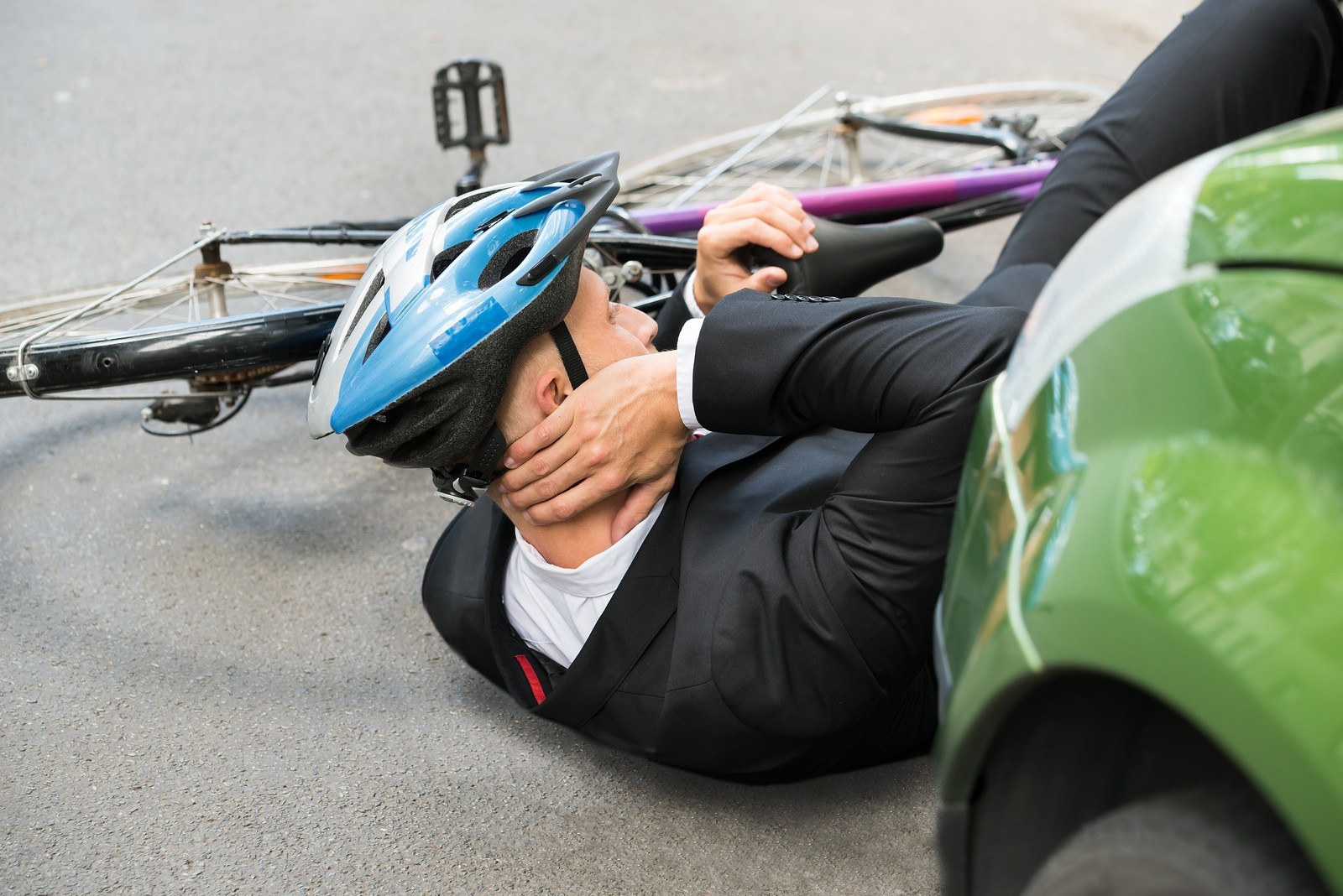 The bike rules promoted by the NYCDOT are fairly straightforward and more common sense based.  Those rules are as follows:
First of all, bicyclists should ride in the street, not on sidewalks. Only riders under the age of 12 should ride on the sidewalks.  This is to help ensure pedestrian safety.
Always make sure to ride with traffic, not against it. If you ride against traffic, you risk a dangerous head-on collision.  Riding with traffic allows a bicyclist to react soon to any possible danger.
Always follow the traffic signs and signals on your bike route. It is necessary to obey all traffic signals, signs and pavement markings, and exercise due care to avoid any collisions.
If there are marked bike lanes or bike paths, then you should use them whenever possible. The only time a biker should not use a marked bike lane is when making turns or if it is unsafe to use.
If the road is too narrow for both a bicycle and a car to travel safely side by side, then a bicyclist has the right to ride in the middle of the travel lane in front of any vehicles. Bicycling is permitted on all main and local streets throughout New York City.
Always make sure to wear reflective clothing when riding a bicycle at night. And use a white headlight and a red taillight while riding at all times.  These reflectors will help other vehicles to see your bicycle and could prevent injury.
Even after following each of these tips, you may find yourself in a situation where you are injured as a result of a bicycle accident.  The medical bills, the recovery, and everything else that comes along with a serious injury may seem very scary.  The attorneys at Sullivan and Galleshaw are here to help!
New York City Bike Laws
We first went over some rules that NYCDOT developed in order to ensure the safety of bike riders.  It is also important to discuss the various regulations the New York State Legislature has passed in order to increase bicycle safety.  Some of those regulations are as follows:
Traffic laws apply to persons riding bicycles or gliding on in-line skates paths.
Lamps and other equipment, such as reflectors, are required on bicycles.
The method of giving hand and arm signals by bicyclists.
Passengers on bicycles under one year of age are prohibited from riding on a bicycle.
Operators under fourteen years of age must wear protective headgear while riding a bicycle.
Regarding right of way, drivers need to exercise due care in order to protect the safety of bike riders.

Sullivan & Galleshaw, Personal Injury Lawyers You Can Trust
If you or a loved one has been injured in a bicycle accident in New York, then you need to contact our law firm right away.  The time that you have to bring a claim against a defendant may be running out.  Every single day that you wait to contact an attorney matters, because as the date of the incident gets further away, the evidence that may help solidify your case becomes less and less valuable.
In order to secure the best outcome for your case, contact an experienced Queens personal injury attorney at Sullivan & Galleshaw.  If you or a loved one has been injured in a bicycle accident, it is extremely important to retain the right lawyer.  To schedule a free and confidential consultation with the experienced lawyers of Sullivan & Galleshaw, call 718-843-0300 (4878) or contact us online today.