Thanksgiving is one of America's favorite holidays. Unfortunately, it's also one of the most dangerous. When the dinner plates are cleared and the football game is over, thousands of intoxicated drivers will get behind the wheel to make the long journey home from grandma's house – and sadly, many of them will cause serious or fatal accidents in the process. In this article, our New York car accident lawyers will examine recent data to find out how many crashes are caused annually by Thanksgiving holiday travel – and how many people are expected to be injured or killed in car accidents this year.
Thanksgiving Holiday Car Accident Fatality Statistics
News stations bombard us with the same message every year: that Thanksgiving is one of the most dangerous days for driving. We hear it so often that we eventually start to dismiss the warning. "That will never happen to me," we think to ourselves. "I'm a good driver."
The unfortunate reality is that no amount of driving skill guarantees us protection from the drunk and fatigued drivers with whom we will inevitably share America's roads – and statistics only attest to this fact.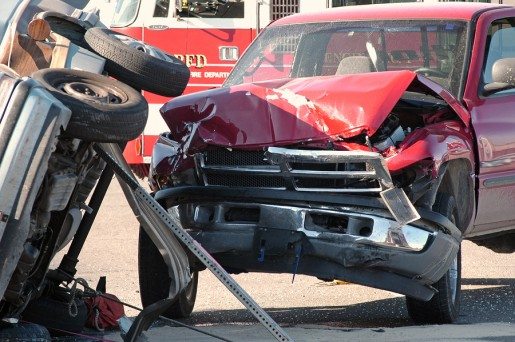 According to the National Highway Traffic Safety Administration (NHTSA), a federal organization tasked with researching and improving road safety throughout the United States, a total of 416 people lost their lives in traffic accidents during Thanksgiving of 2012. The majority of these people – about 60% –were not wearing seatbelts at the time of their accident. Nearly half – about 42% – were victims of intoxicated drivers.
It goes without saying that 416 deaths are 416 too many, yet this tragic number actually fell 35 fatalities below the National Safety Council's (NSC) estimate of 451 deaths for 2012. In fact, most years of the past decade have seen NSC estimates exceed actual fatality counts, with the exception of 2008, in which actual fatalities slightly surpassed estimated fatalities. NSC estimated and actual fatalities for 2007 through 2011 were reported as follows:
2007
Estimated Fatalities – 564
Actual Fatalities – 542 (22 fewer than estimated)
2008
Estimated Fatalities – 479
Actual Fatalities – 484 (5 more than estimated)
2009
Estimated Fatalities – 447
Actual Fatalities – 401 (46 fewer than estimated)
2010
Estimated Fatalities – 441
Actual Fatalities – 417 (24 fewer than estimated)
2011
Estimated Fatalities – 434
Actual Fatalities – 375 (59 fewer than estimated)
National Safety Council Predicts Over 430 Deaths, 52,000 Serious Injuries for Thanksgiving 2015
On one hand, you could interpret the NSC's data to mean that Thanksgiving usually turns out to be safer than we think – but on the other, the consistently large numbers of fatalities create a bleak statistical image depicting anything but safety on America's roads. As the NSC pointed out in its 2015 Thanksgiving fatality estimate, which we'll get to in just a few moments, "Over the six years 2008 through 2013, fatalities during the Thanksgiving holiday period averaged 13.52% of the total fatalities in November."
So, how are drivers expected to fare this year?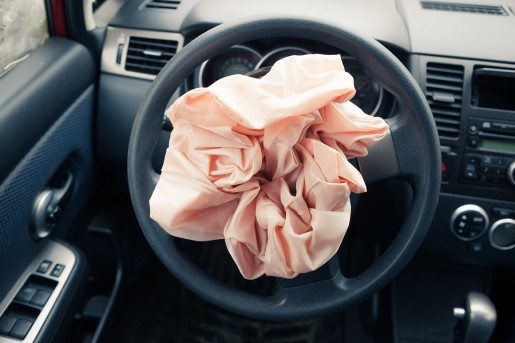 Before we answer that question, let's clarify exactly what the NSC means by "Thanksgiving holiday." In 2015, that period begins at 6:00 P.M. on Wednesday, November 25, ending just before midnight on Sunday, November 29. That creates a window of about four and a half days, or 108 hours.
During that brief period, the NSC estimates there will be a total of 433 fatalities, which averages out to approximately 96 fatalities per day (including the half-day), four fatalities per hour, or one fatality every 15 minutes.
The NSC is also estimating a total of 52,300 "disabling" injuries for Thanksgiving 2015, which averages out to approximately 11,620 disabling injuries per day, 484 disabling injuries per hour, or about eight disabling injuries every minute.
Minor and non-disabling injuries, which are not included in the NSC's estimate, are virtually guaranteed to add tens of thousands of additional injuries to this already alarming number. And, even if the actual number of deaths and injuries turned out to be half of what the NSC is projecting, that would still leave Americans mourning 217 lost lives and struggling to recover from 26,150 disabling injuries.
Hopefully, you and your loved ones will enjoy a perfectly safe and happy holiday season, for this year and all years to come. But if the worst does occur, and you or someone you love becomes one of the thousands who are injured in Thanksgiving car accidents every year, you should know that you have dedicated legal support on your side. If you have any questions about getting compensation for a car accident injury in New York, call the personal injury attorneys of Sullivan & Galleshaw at (718) 843-0300 today for a free and confidential legal consultation.