You're cruising down the street on your bike in Manhattan or Brooklyn, when all of a sudden, a taxi's rear door flings open in front of you.  There's only a second to react, and the options are grim: slam directly into the door, or swerve and risk veering into the path of oncoming traffic.  Both scenarios have caused injuries and, sadly, fatalities, but it's a risk cyclists in New York live with every day.  If you or one of your family members was injured in a dooring accident with a cab or other vehicle, you should talk to an experienced Brooklyn bike accident lawyer.  You may be able to get compensated for your injuries.
Are Taxi Passengers Responsible for Dooring Accidents with Cyclists?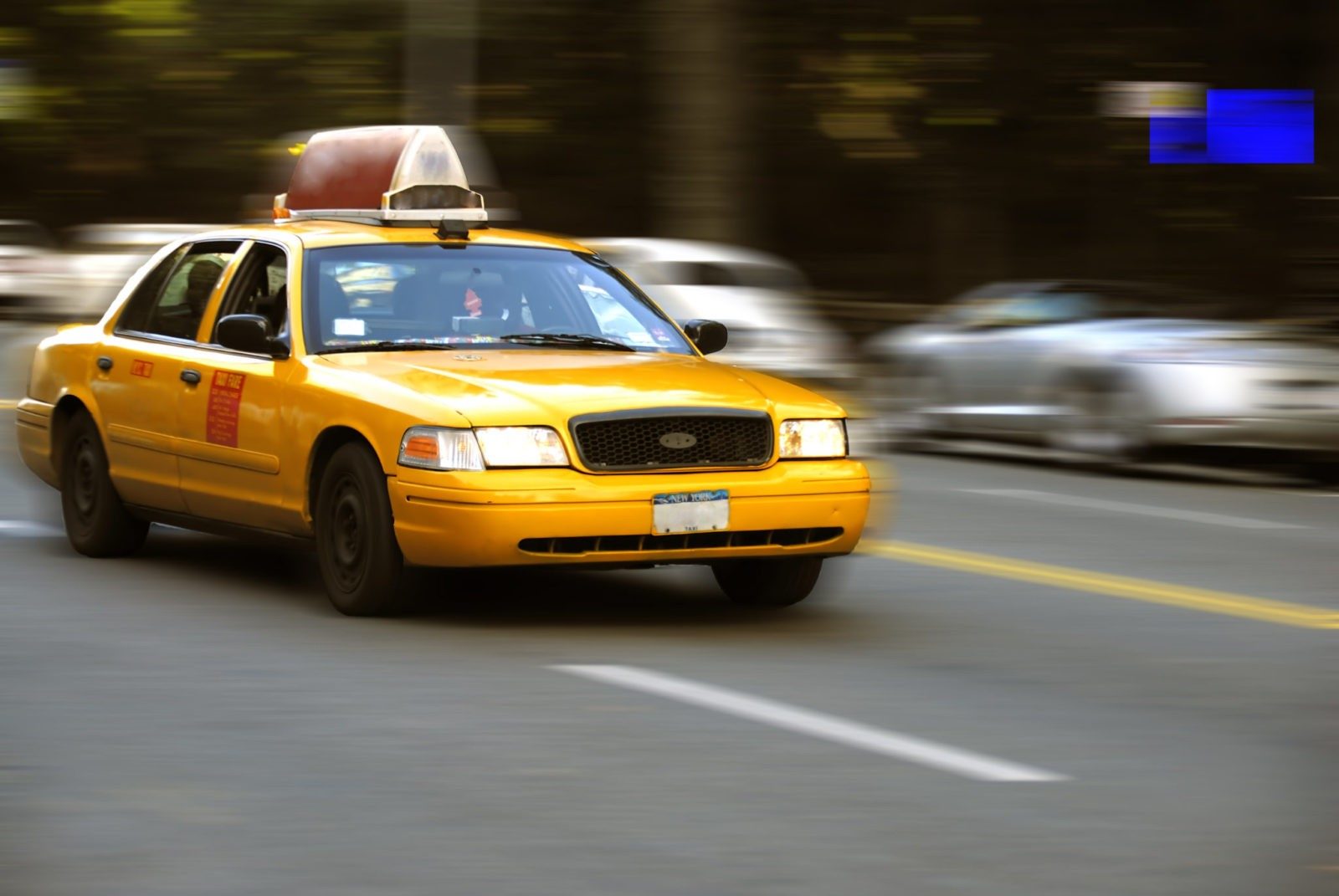 Dooring accidents happen all the time on New York City's hectic streets, sometimes with tragic results.
As we pointed out in our article how Brooklyn is the most dangerous borough of NYC for cycling, at least seven people, all in either Brooklyn or Manhattan, lost their lives to dooring accidents from 1996 to 2005.  In 2010, 23-year-old Jasmine Herron was killed on Atlantic Avenue in Brooklyn when a carelessly opened door pushed her into the path of an oncoming bus, causing a fatal bus accident.  The number of non-fatal injuries is impossible to know, but in a city where nearly 10% of  the 8.4 million residents report riding a bicycle "at least a few times a month," opportunities for collisions are, unfortunately, plentiful.
If you were recently injured in a dooring accident, you've probably wondered about who was at fault, and whether you had any legal recourse.  Part of the answer to that question can be found under Article 33 of the New York Vehicle and Traffic Law (VTL), which contains a section dedicated specifically to that very topic.  Here's what NY VTL § 1214 has to say on the subject of opening and closing vehicle doors anywhere in the state of New York:
"No person shall open the door of a motor vehicle on the side available to moving traffic unless and until it is reasonably safe to do so, and can be done without interfering with the movement of other traffic, nor shall any person leave a door open on the side of a vehicle available to moving traffic for a period of time longer than necessary to load or unload passengers."
In short, drivers have a responsibility to wait to open their doors until they have checked the road and determined that there are no hazardous situations, such as an oncoming cyclist.  Additionally, doors should only be left open as long as necessary to get passengers in and out of the vehicle — no standing around for prolonged periods while the door needlessly creates a danger to everyone else on the street.
Yet that's not the only applicable statute.  There's also a local regulation specific to New York City under RCNY § 4-12(c), or the Rules of the the City of New York, which provides, "No person shall get out of any vehicle from the side facing on the traveled part of the street in such manner as to interfere with the right of the operator of an approaching vehicle or a bicycle."
I Was Doored on My Bike in NYC, Can I Get Injury Compensation?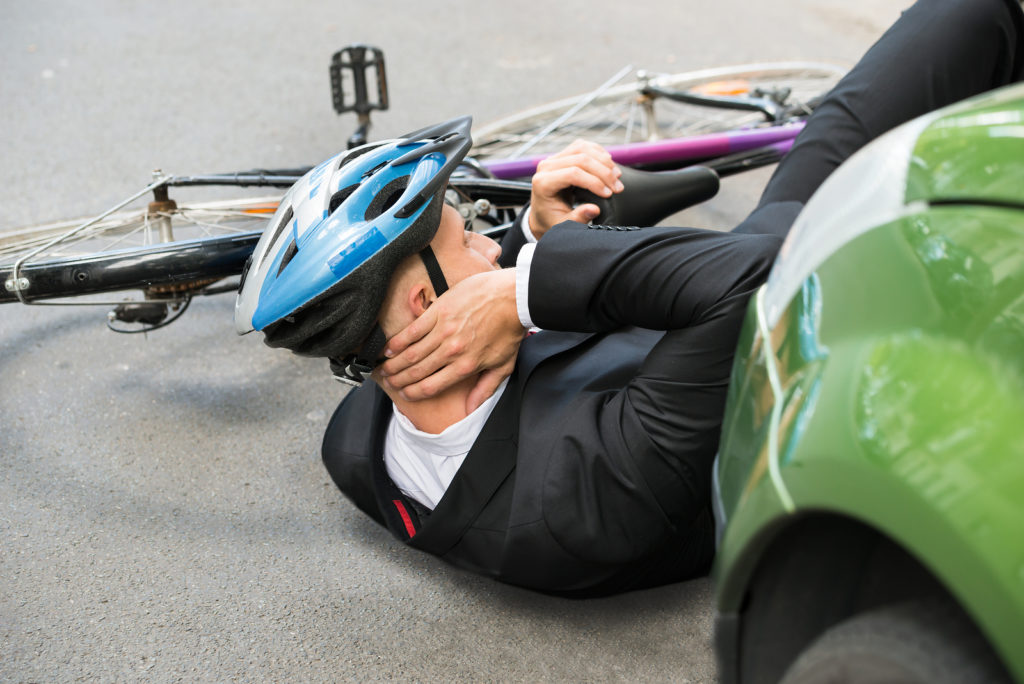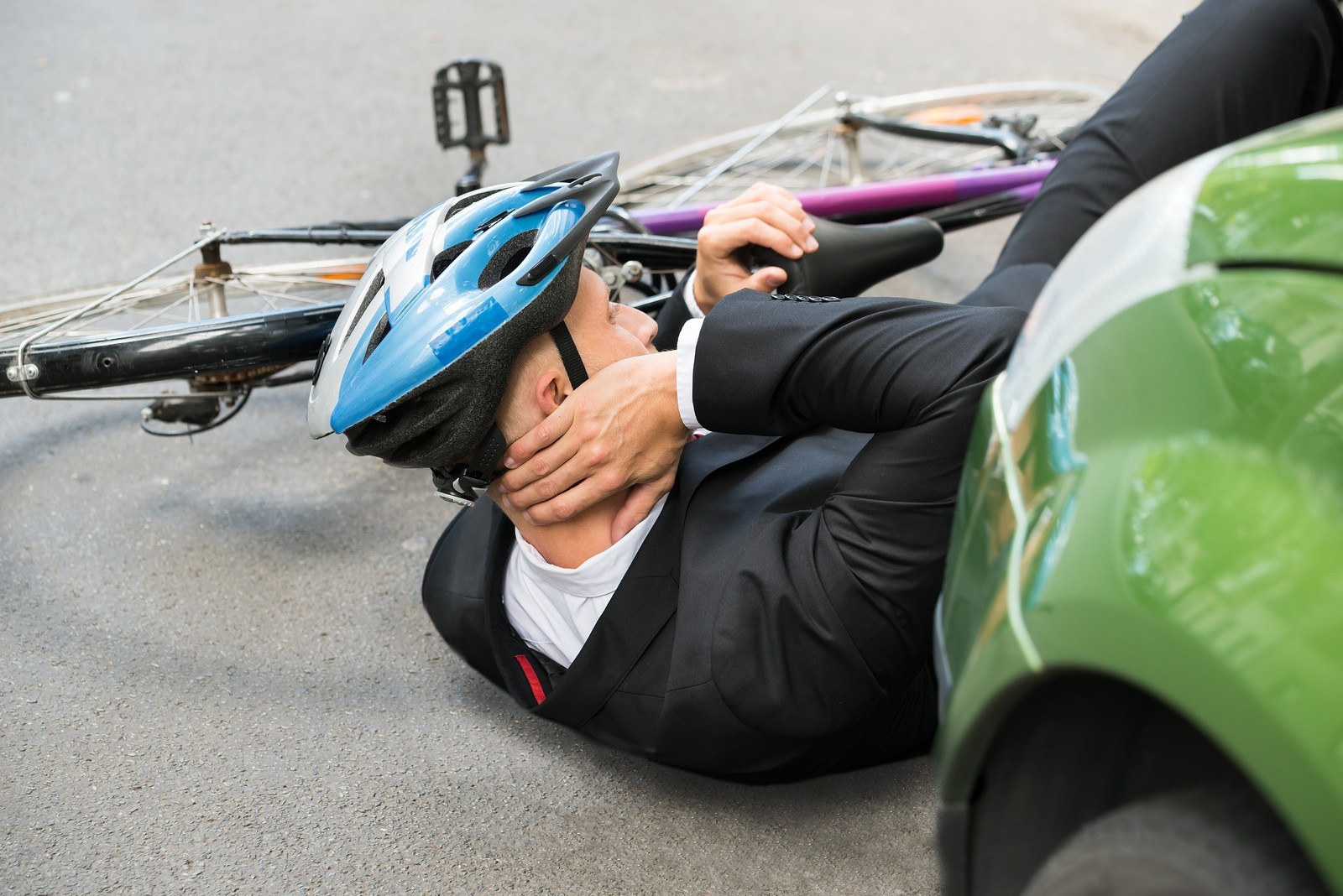 These two statutes are tremendously important guides that can help establish fault for a dooring injury.  If the driver (or passenger) failed to follow these rules, and instead carelessly opened the door, the injured cyclist may be able to recover compensation by making a claim, or, if necessary and appropriate, filing a lawsuit.
Compensation may be available for the injury victim's pain and suffering, medical bills, and lost earnings and income, including losses the victim is expected to sustain in the future — for example, diminished earning capacity caused by a permanently disabling injury, such as a spinal cord injury or a traumatic brain injury.  If the victim was killed in the accident, his or her surviving spouse or immediate family members may wish to file a wrongful death lawsuit.
If you or one of your loved ones was doored by a car while riding a bicycle in Brooklyn, Manhattan, or Queens, turn to the New York City personal injury lawyers of Sullivan & Galleshaw.  Liability for cycling injuries in New York City can be complex, but we are here to lend dedicated support.  With more than 30 years of experience providing aggressive legal representation for injured cyclists and their family members, we know how to fight for the maximum compensation.
Injured While Biking in New York? Call Our Personal Injury Attorneys
It's important to seek legal help as soon as possible if you've been injured in a crash or collision.  Call the law offices of Sullivan & Galleshaw right away at (718) 843-0300 to set up a free legal consultation.  We can help determine whether you have an accident claim for your injuries.